One Foot Balance
A basic exercise every beginner should attempt, it will help learning how to brake.
The first basic exercise every novice should attempt — it will serve as a basis for learning how to brake.
1.
Place your leading foot in front of the bolts, push off slightly and try to hold your balance standing on one leg.
2.
Your push leg should hang in the air parallel to your leading leg, and not too high off the pavement.
3.
Which each attempt, increase the distance you ride. The aim of this exercise is to develop confidence riding on one leg.
4.
To prevent the board from flying out from under you — and you hitting the back of your head on the road — tilt your torso slightly forward. To avoid flying out to the side and to hold balance better, try not to bring your push leg too far away from your leading leg.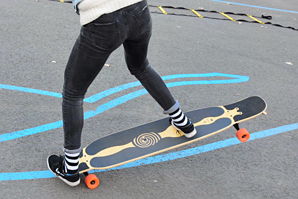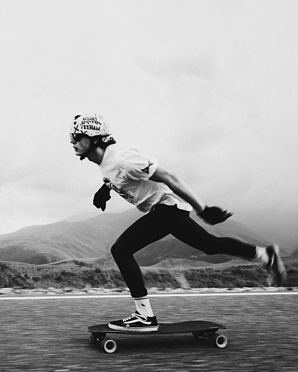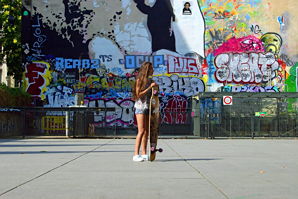 You should learn both foots because later you'll learn tricks that requiers to have balance on each foots. :)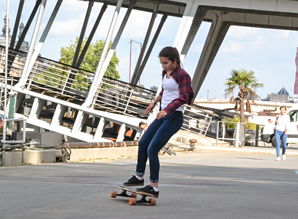 Should I learn to balance on each foot or can I choose my favorite one?

STANCE problem. I push goofy (balancing on my right leg feels MUCH better) but I pump regular (I absolutely cannot pump goofy). what to do?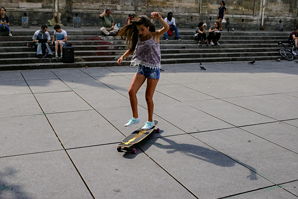 it would be best to use your good foot.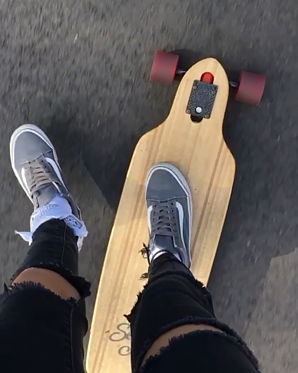 who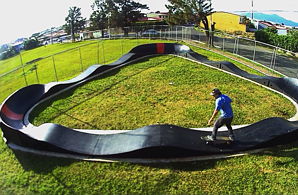 Is the downhill tuck helpful to avoid speed wobbles?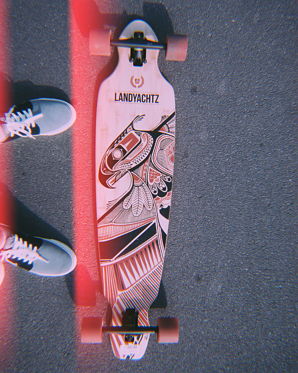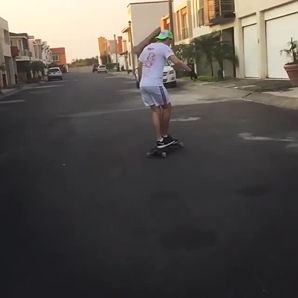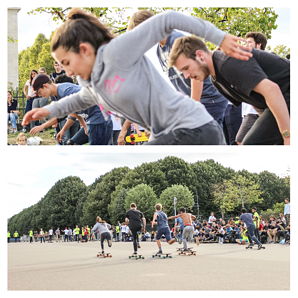 How hard is it to do the peater pan move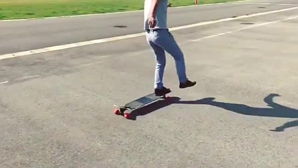 WHAT ARE THE BEST LOW DEGREE DOWNHILLING TRUCKS??? THEY MUST BE DROP THROUGH AND 180MM. (40°-42° 180mm drop through)

Is it possible that my wheels are too soft for a powerslide?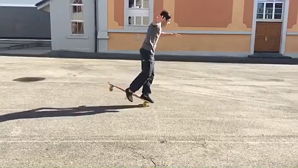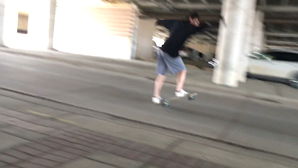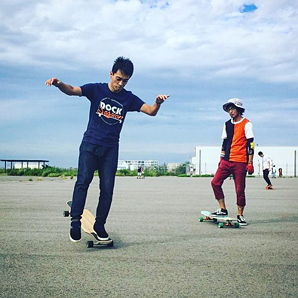 what kind of board should I get as a beginner for this?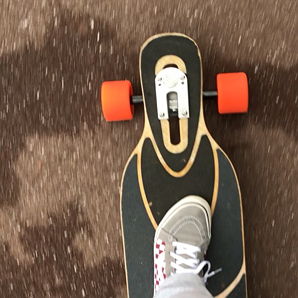 My stance is natural but I start with my left foot in front pushing with my right rather than starting with my right foot at the back, help?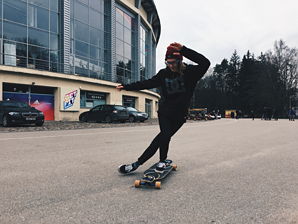 Ivebeen wanting to board more seriously Ive had my board for almost a year but just now gettin into it ibomb huge hills but cant slide help?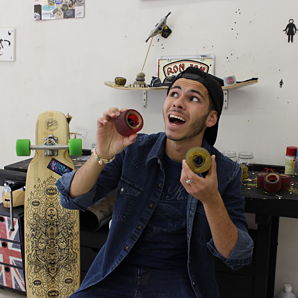 I get on the board with my right foot on the back and not left on the front. Plz help?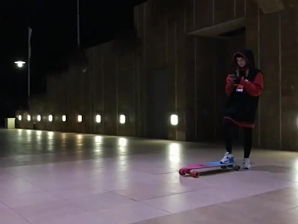 will videos not play for anyone else on the app? i have an iphone X with ios 14.3. no video has ever been able to play for me

I'm more comfortable skating with my left leg and I put my right leg at the back and left leg at the front when cruising. Is this wrong?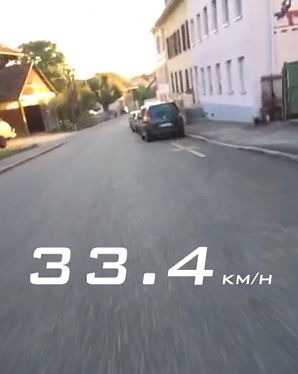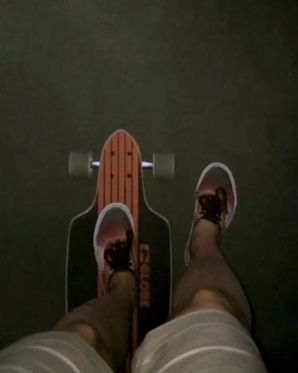 anyone in Bellevue WA?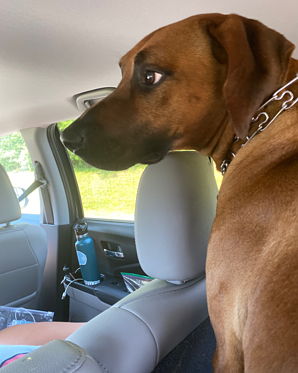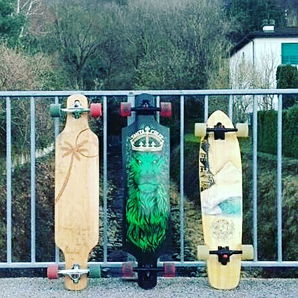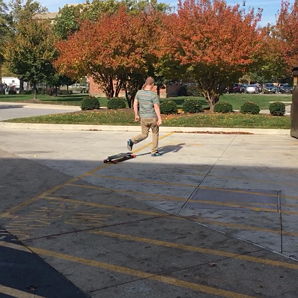 Struggling when pushing off to stay neutral, the board seems to go right naturally... should I change the setup? Or is it me?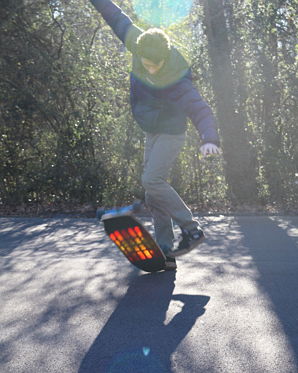 Do anyone lives in Roseburg Oregon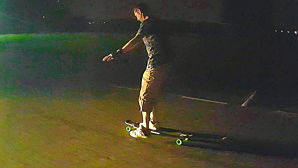 Is a 104 cm board too long for freestyle?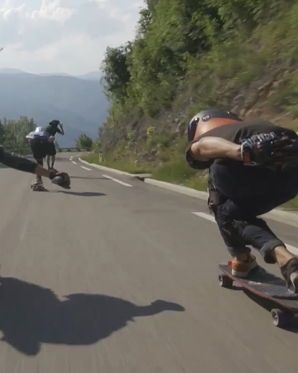 How should I put foot on the board? Parallel or at an angel to the movement? If parallel - there is more difficult to balance.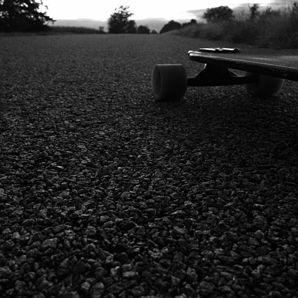 I can't do it mom I've mcfallen