Foot Brake
You need a confident One Foot Balance and One Leg Squat to successfully brake with your foot.
Braking with your foot is a basic skill every novice rider should work on. To brake quickly and correctly, you need a confident one foot balance and one leg squat.
1.
Place your leading foot in front of the bolts. Push off and balance on your leading foot. Squat down slightly and lower your brake foot until it touches the pavement. Gradually shift your weight onto your brake foot, using friction to come to a halt.
2.
Lower your brake foot either parallel to your leading foot, or bring it slightly forward — this way you should avoud extending your legs. If at high speed you place your brake foot down behind your leading foot and shift your weight onto it too quickly, then there's a good chance it will brake too rapidly, throwing your leading foot forward and you doing the splits.
3.
To avoid falling off the board by catching a pavement crack with your toe, try to slightly raise your toe when braking.
4.
Use both your heel and the middle of your foot as your main braking surface. Be mindful of your foot position and only lift up your toe.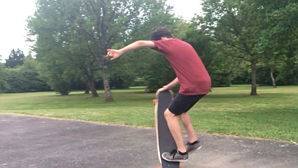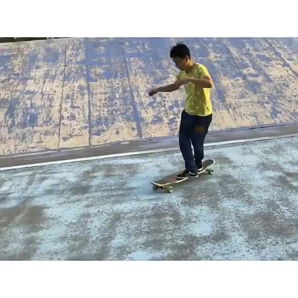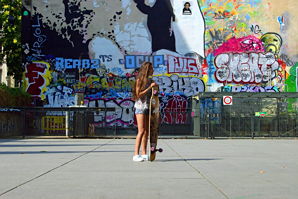 I can't seem to get the foot brake down, no matter how hard I try, my foot always catches the ground. I've tried loads of tips, but no luck

WHAT ARE THE BEST LOW DEGREE DOWNHILLING TRUCKS??? THEY MUST BE DROP THROUGH AND 180MM. (40°-42° 180mm drop through)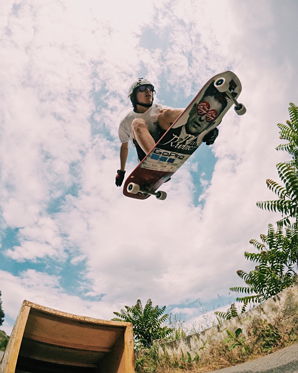 Is drop through longboards is good for freestyle and sliding? I just bought bustin maestro 6. And I had sector 9 blue wave before.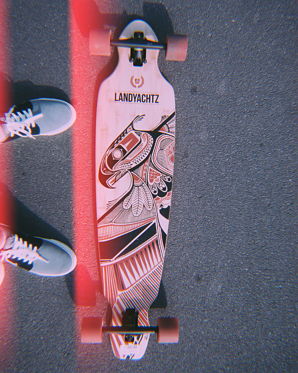 With foot break u should always have ur toes up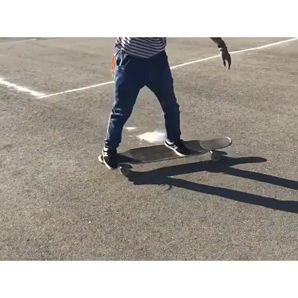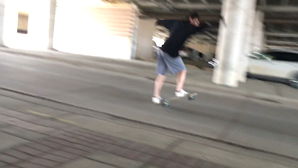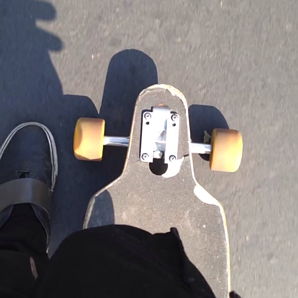 How do I play the videos?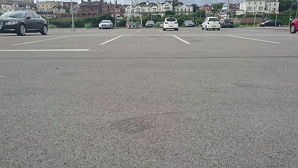 Alright what I found helped me was riding on one foot carfully on a smooth flat, then slowly lowering my leg more and more.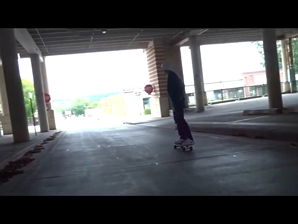 Too foot break you just drag your foot on the ground slowly applying a bit more down force its more of a balance thinf then anything else.

When you are trying to foot braking you should put your foot slowly to the ground and keep believing in yourself?