50-50
Heelside or toeside approach riding along the rail with the nose of the board facing up the line.
The most basic and accessible rail slide.
2.
Perform an ollie, jump onto the railing with both feet, bend your knees slightly to keep your balance. Your board must be strictly parallel to the rail.
3.
Keep your eyes on the rail edge. The handle is in your front hand, just below your waist and resting on it. Keep your shoulders parallel to your feet. Turning only your head, hold this position until the end of the obtacle.
4.
Exit by pulling up the handle to your hip and jumping off, bending your knees even more to soften the landing.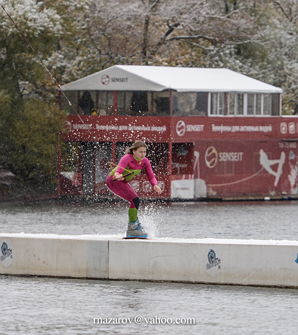 I 'm scared to do that ! can somebody show me some exercises???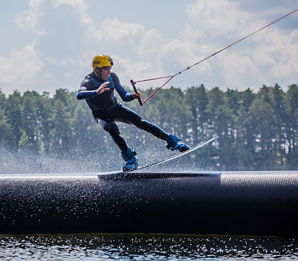 Am I the only one that rides behind a boat?