Drop In
The most basic element in ramp skating. Should probably be your first step! You simply go off into the ramp of the coping.
The most basic element in ramp skating. Should probably be your first step! What it is is simply going into the ramp off of the coping.
1.
Place your tail on the ramp coping, back leg on the tail, with your entire weight on your back leg.
2.
Now place your front leg on the bolts (closer to the nose) and both smoothly AND sharply go down into the quarter, holding your balance.
3.
Steady yourself in the quarter and continue riding.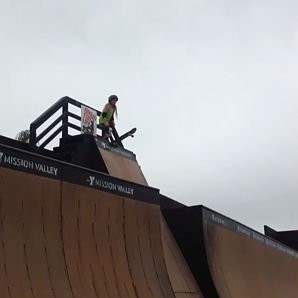 The only thing you need is commitement and stop being scared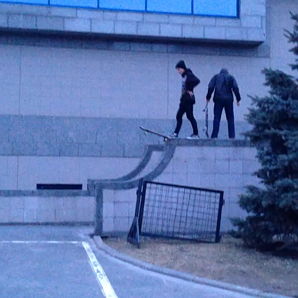 How do I drop in because when I get to the coping I get scared that I'm gonna face plant please help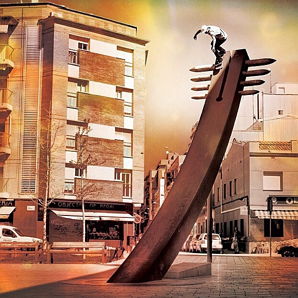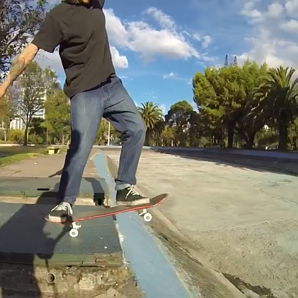 What the heck does your culture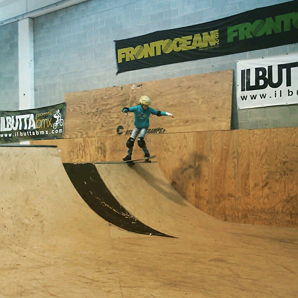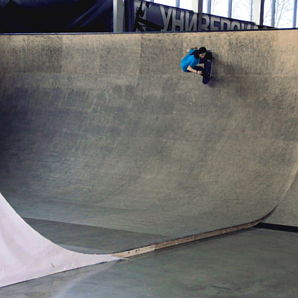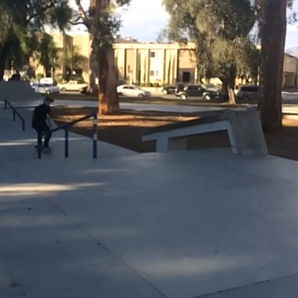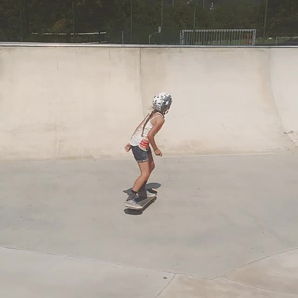 How do I keep the board under my feet? Please help!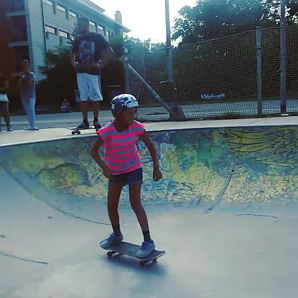 It wasn't a problem before I fell down and hurt my knee, now even if everything is alright can't make myself do it again. Any suggestions?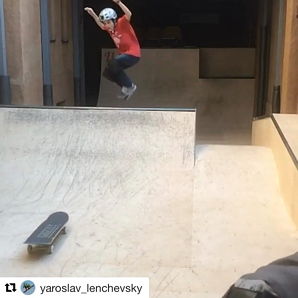 When dropping in what are people's preferred feet positioning?

Act like your swinging on a swing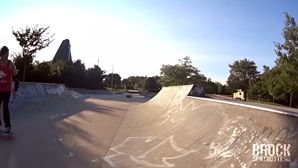 every time I drop in I feel scared but when I'm not I still fall plz help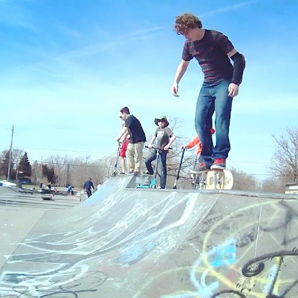 I've been trying to drop in and I'll smack my board down but then basically wipe out and do the most painful falls ever. HELP?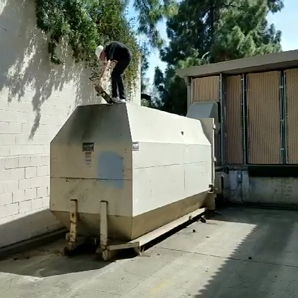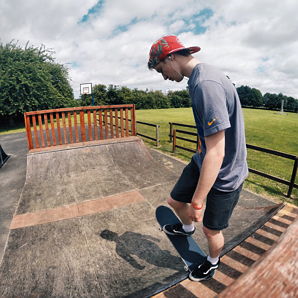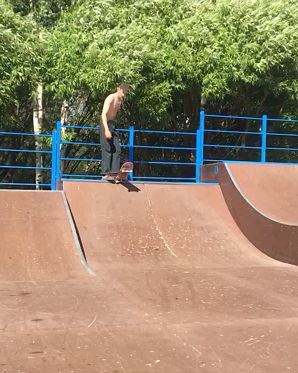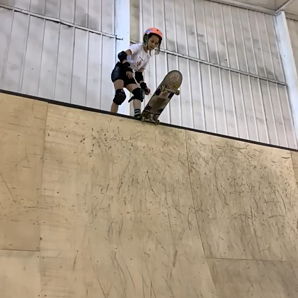 I can drop in on a scooter but very time I go to a skatepark the quarter pipes are always too steep for me to try and I get really scared ?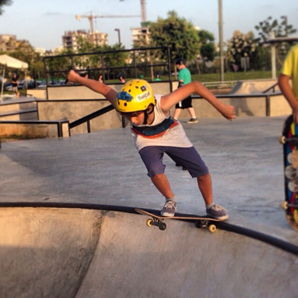 What helped me keep balance is making myself as small as possible. This also sort of prevents you from leaning too far back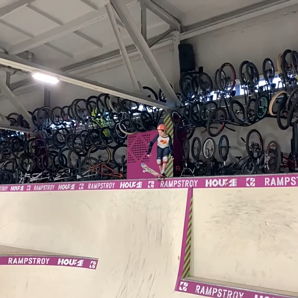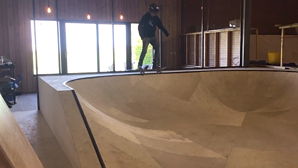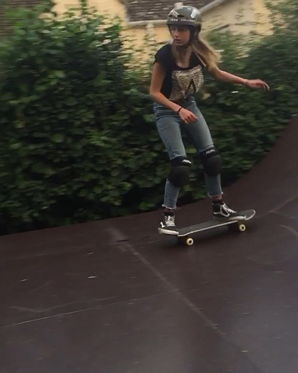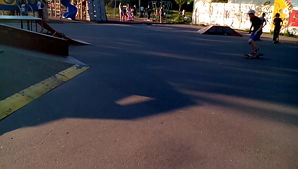 Everyone on this forum might seem like dicks, but they're not. It really is just commitment. Just hold someone's hands while you drop in.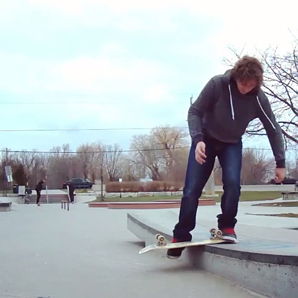 How do you do a 540 flip right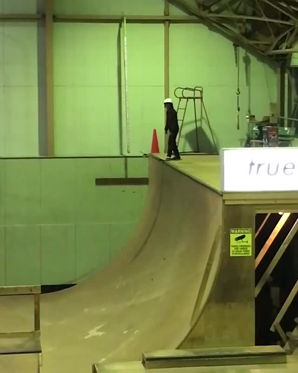 I keep getting scared I'm going to fall and break a bone I randomly get sudden waves of courage but when I go up there my arms/legs shake?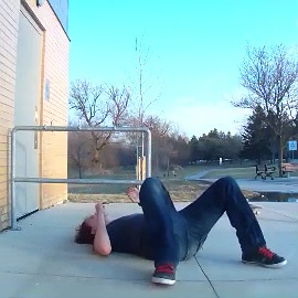 You just gotta breath in. Then go. Don't lean back. Just trust in your skills and your board and you will do fine.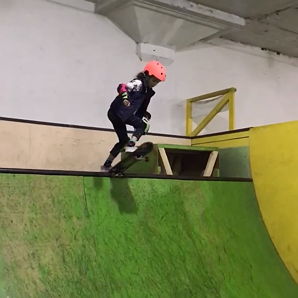 how do you commit into dropping in?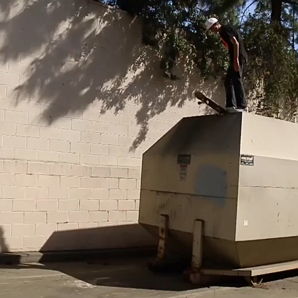 How come when I drop in I fall backwards?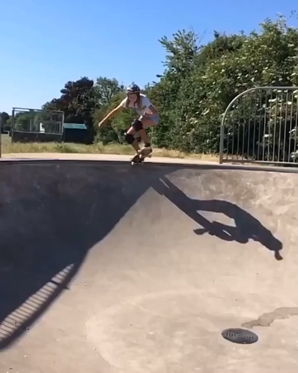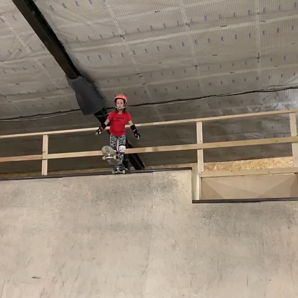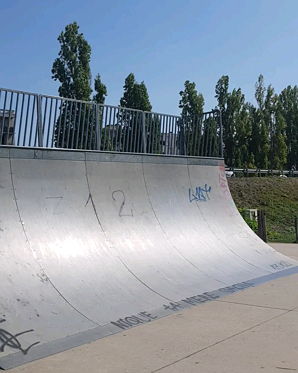 How do I go faster dropping in? I see these other guys doing it and going straight back up another steep ramp but I cannot. Please help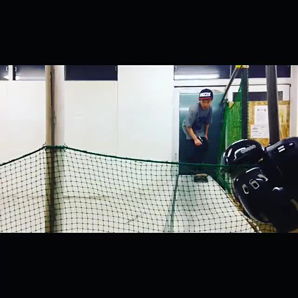 I can't get myself to drop in pls can someone help me?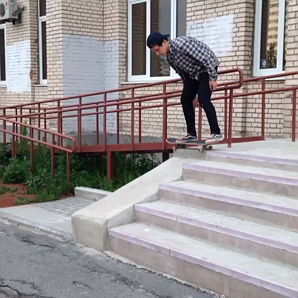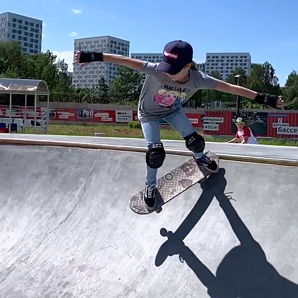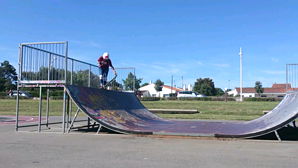 "Just commit" doesn't help, and I still chicken out. My friend said the drop is fine, but I continue to bail.

I can't hold the board when it's hanging off any tips?

LJ Henriquez (8 years Old)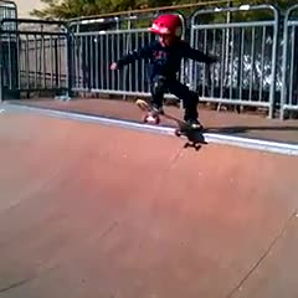 Touch with yourhandthe frontside of your board. Then go in the knees andtry to touch with your shoulder your knee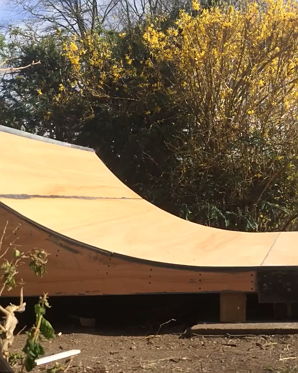 Are there any secret tips to dropping in on vert pools where the coping goes into negative degrees for the first few inches