BS Noseslide
For this trick you slide on the nose of the board facing forwards.
For this trick you'll be sliding on the nose of the board and facing forward.
1.
Ride up with your back to the obstacle.
2.
Snap and get your nose onto the ledge at a 90 degree angle.
3.
Slide and exit with your board, doing a 90 back to your original position.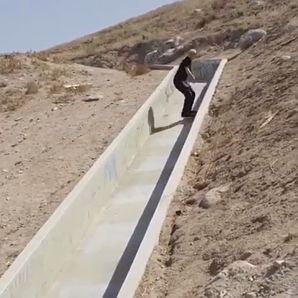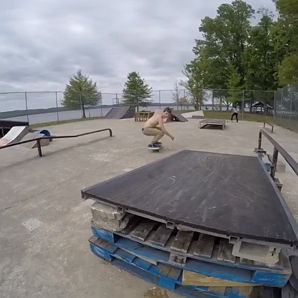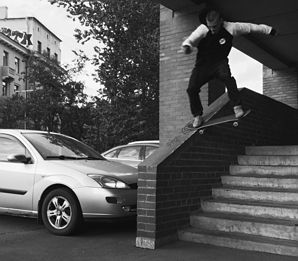 Hey so I just can't seem to get my nose on it either clips the edge and I don't make it or I over shoot and miss can you help?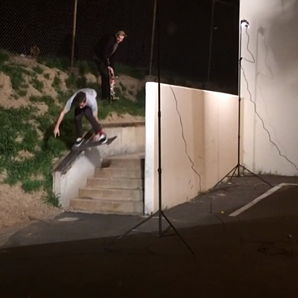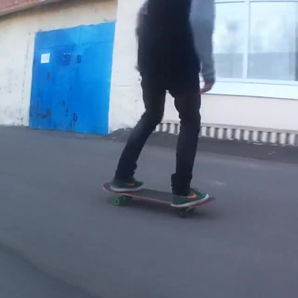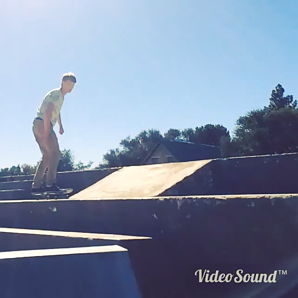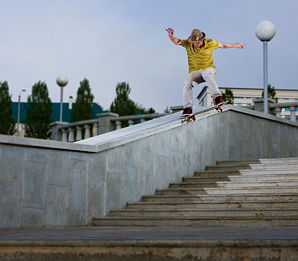 I have a hard time with weight distribution. I can't shifting my weight to the nose. Any tips?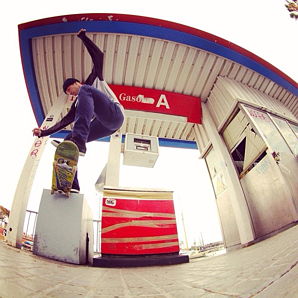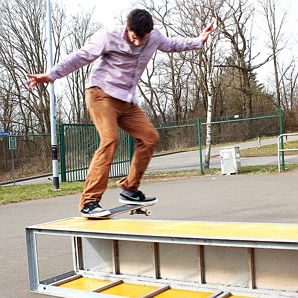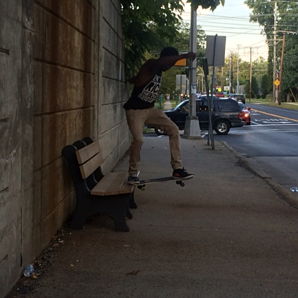 So I know I have to have my weight over the ledge, but so I lean back like a powerslide? Or forward? Also do I have my w8t on my heel or toe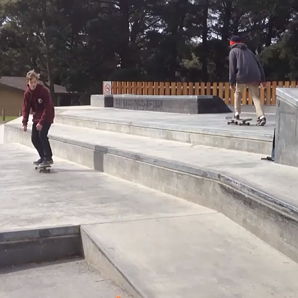 Having a hard time getting the board to slide, I have plenty of wax and can get in the nose slide position?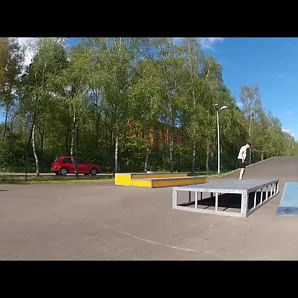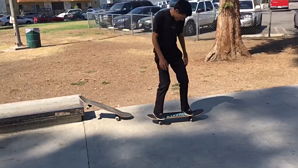 I start parallel, Ollie, turn and put pressure on my nose but every time I try it ends up in a board slides. How do I land in a nose stall?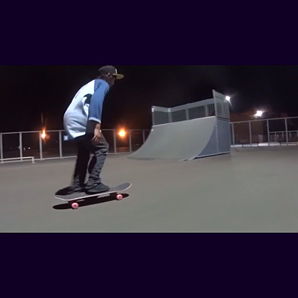 I can do slappy noseslides np but I can't Ollie onto a ledge because I slip out... where do I put my front foot and when do I Ollie?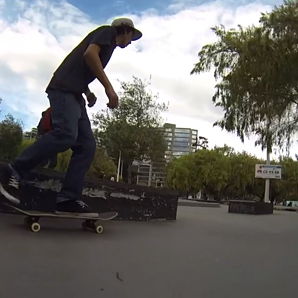 How far away do I have to be from the ledge?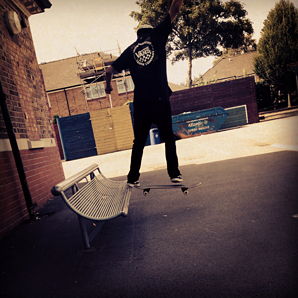 I keep going into a boardslide and over shoot. Any help?