FS 50-50
One of the easiest grinds. You slide on both trucks from the very start facing the ledge.
One of the easiest grinds. You will be sliding on both trucks from the very start, facing the ledge.
1.
Find a suitable ledge or rail for training. Something relatively low with a convenient corner.
2.
Gather a decent amount of speed.
3.
Ride up facing the ledge. Do an ollie onto the obstacle and catch your balance, leaning your back slightly away from the ledge.
4.
Slide along, then when descending raise the nose of your board, putting some pressure on the tail and easing up your front leg. Alternatively, snap off the bridge with an ollie.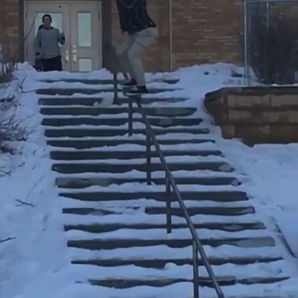 Cant commit any tips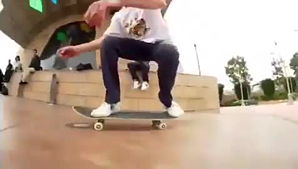 I cant lock in how do I ?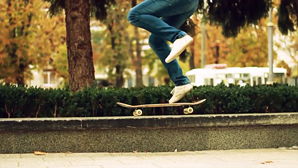 I can't get my back truck up on the ledge. What do I do to fix that?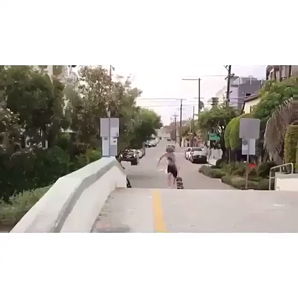 When I get on a ledge i grind for a tiny bit then fly off my board plz help p. s follow me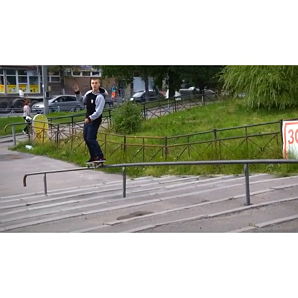 What it you don't have leges around your area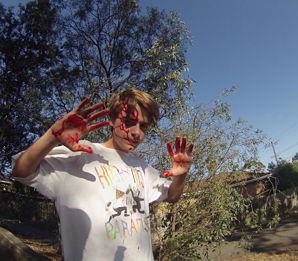 I usually bone my ollies too much a go into a really awkward nose grind or nearly sack myself. How would I stop doing this?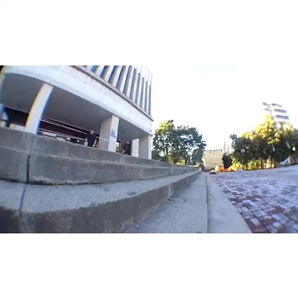 i can get the front truck on but i cant get the back on. any tips?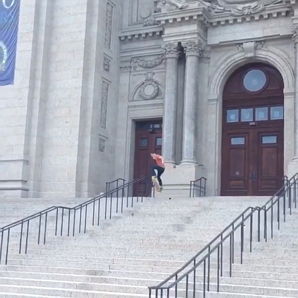 I can get into 50-50s easily, however I don't know how to get out. I also sometimes accidentally do Smith's/feebles. How do I pop out?

I've been trying for a little bit and I always end up doing a fs boardslide or I only get the front truck on then fall off. Any advice?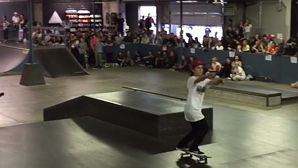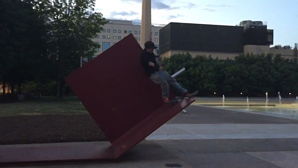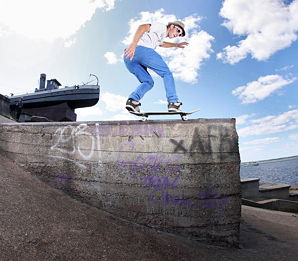 Is it necessary to Ollie?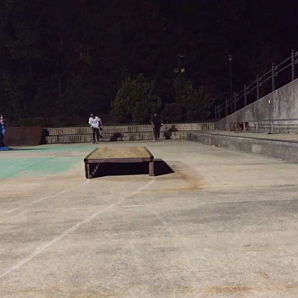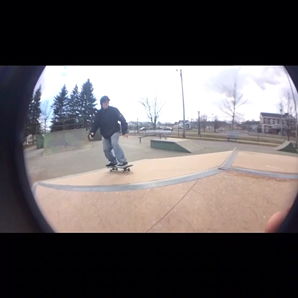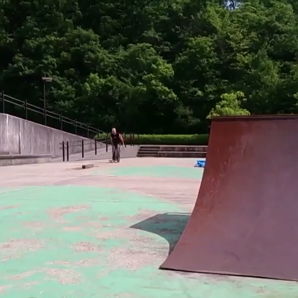 How do I get on a ledge when I'm not facing it head on? Like a curb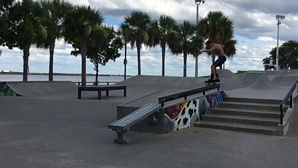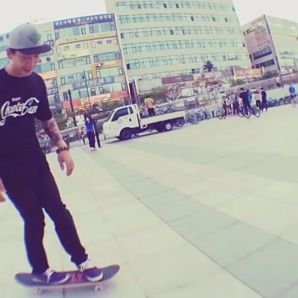 I know this isn't about 50 50 but if I push mongo will I get some respect from other skateboarders as I'm 12 and I can't push regular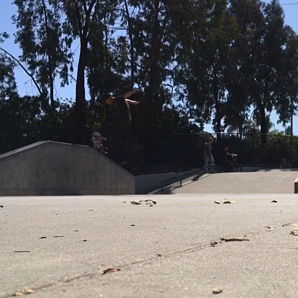 I can pop my ollie high and Im riding parallel to the ledge but I cant get my back trucks on Ive tried practicing getting into a 5050 stall?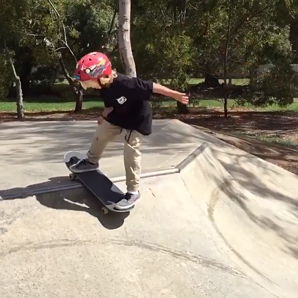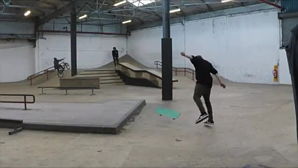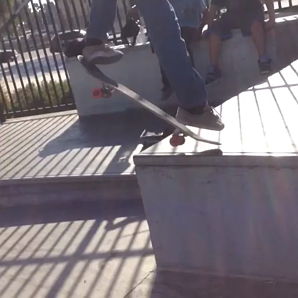 I always ollie on the ledge and dont lock in?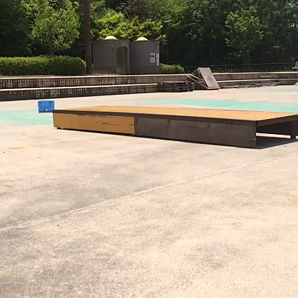 I can do it sometimes, but most of the time I go all the way on the curb or my board just stops on the curb. Any tips?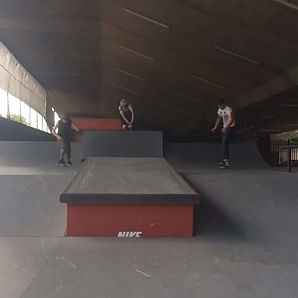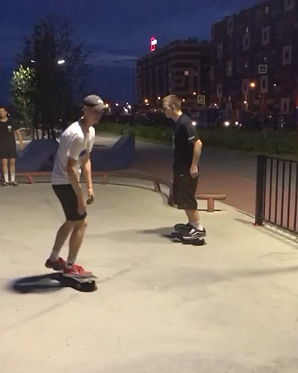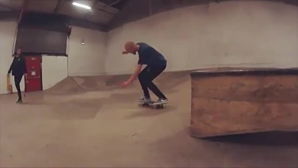 Whenever I ride up to rail or sidewalk I try and Ollie but my body just won't let me and I only lift the front and flick no Ollie any tips?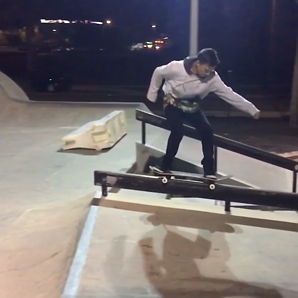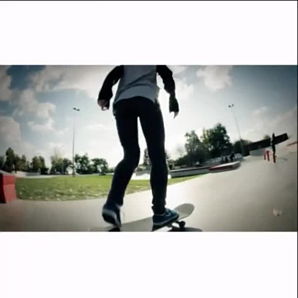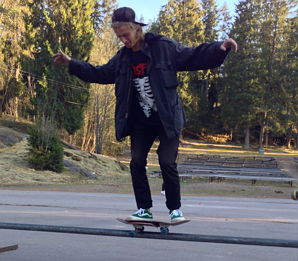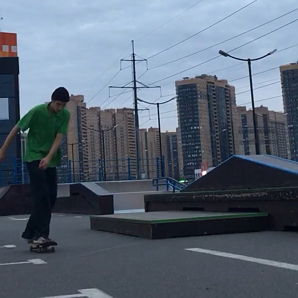 I can land it, but very very rarely. I always lock into a fs feeble or a fs boardslide. Could you please help me ?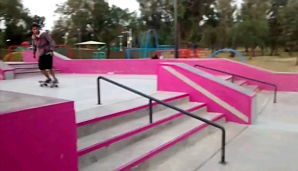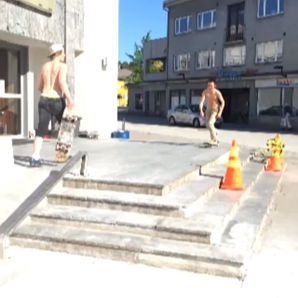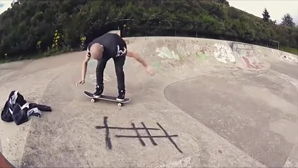 When i try and ollie on the box my front truck makes it over put my back truck does not?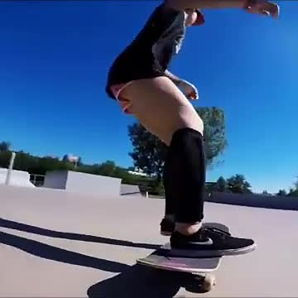 When I try I just fall forwards because I can't balance. How do I not fall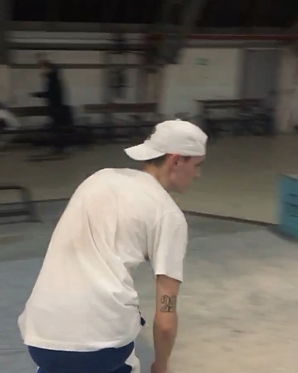 I can't commit ?