Fakie BS Bigspin
This is a Fakie BS 360 Pop Shove-it and Fakie FS Body Varial performed in a same direction.
This is a fakie backside 360 pop shove-it and fakie frontside body varial executed in a single direction.
1.
Legs are in fakie backside pop shove‑it stance. Rear foot is near the bolts, closer to the center, toe and heel hanging. Your front leg's toe is on the tail.
2.
Snap, spin the board to a fakie backside 360 pop shove‑it, and rotate your body with you shoulders 180 degrees in the direction of movement.
3.
The board is spinning faster than your body. When your body and board finish rotating and aline, you're done. Land and ride off in switch.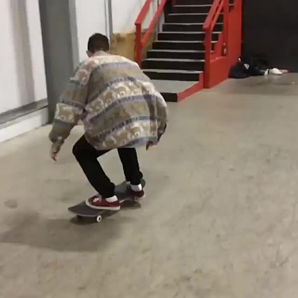 I've landed it before but never on the bolts, any suggestions?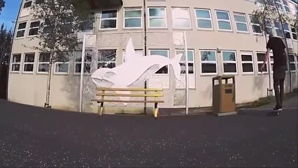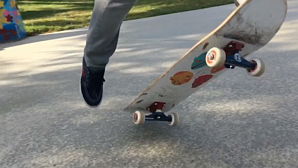 Im doing this trick on a longboard and I almost have it. But, everytime that I do it, I always land with front foot on deck. Any tips?
When I try it my board always flips before it fully rotate, why?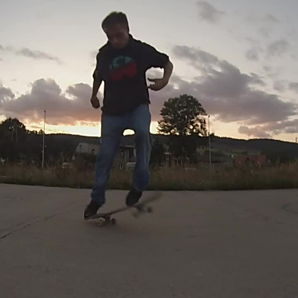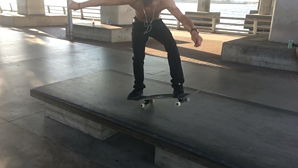 So i have landet it a few times but i never get the full 360 spin on my board so what can I do to get the full rotation?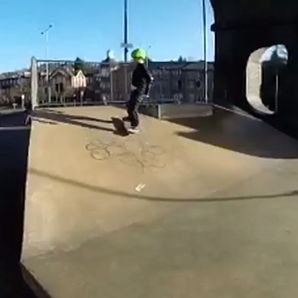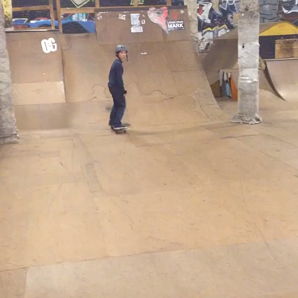 I cab land it, but it dosn't pop, and it is more like a fakie pop-shoveit with a revert. Any help?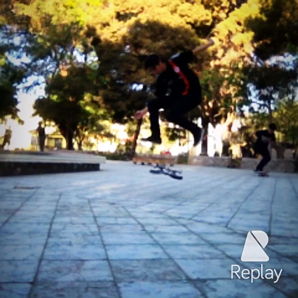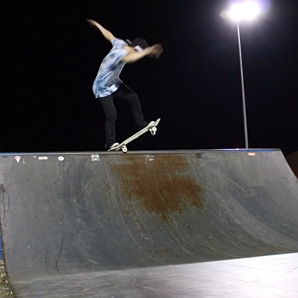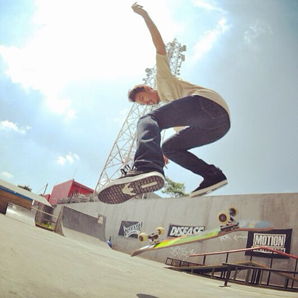 I can turn my body all the way any tips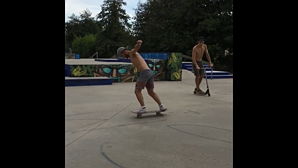 I can do the 180 with My Body but My board only does a 270 and I always get stuck sideways. Any tips?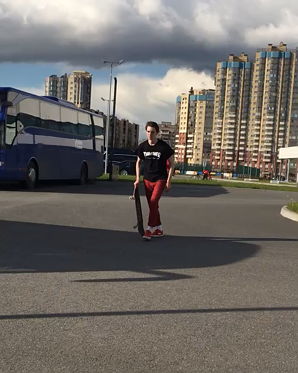 I got pop shov'its down and bs 180s but I can't spin the board arround because I can't catch the board underneath?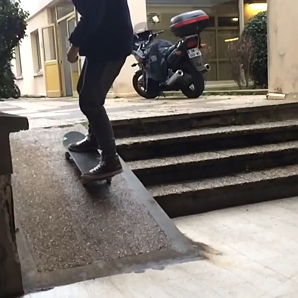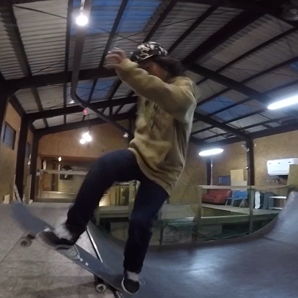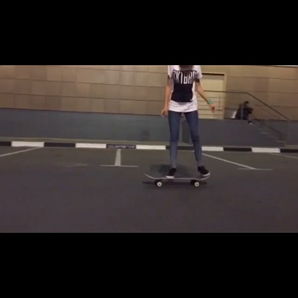 What is easy way to practice fs bigspin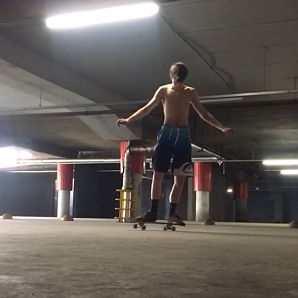 I can spin the board but I can't 180 and land on the board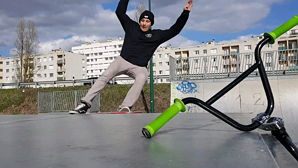 I can land 360 Flips but I over spin or over flip and can never land bolts. Any tips?