Fakie
Rolling backwards on your scooter.
Rolling backwards on your scooter. Learning to fakie is essential when learning new tricks, it opens up the possibility to do tricks in to fakie and out of fakie. You're best trying this trick on a mellow quarter pipe.
1.
Roll slowly towards a quarter pipe, keeping yourself in a straight line.
2.
Let yourself roll backwards back down the quarter pipe, keeping your balance at all times.
3.
Look at your front wheel to help steady your balance.
4.
Turn your front wheel only a small amount when you need to, trying to stay in a straight line.
5.
Roll backwards for as long as you can and then half cab out.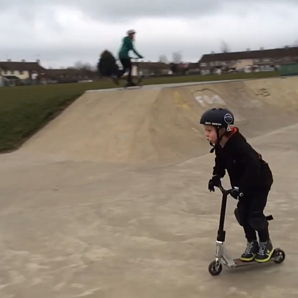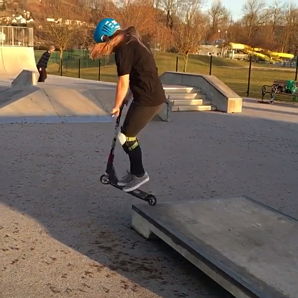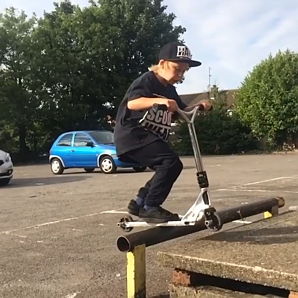 What is the best thing to look at when doing fakie?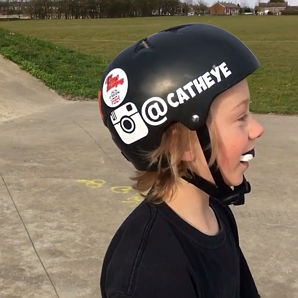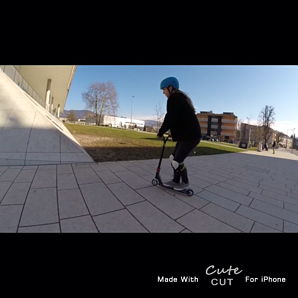 When i got into a fakie off a 180 I seem to loose all my speed any ideas and is not the bearings in the scooter because it's pretty new??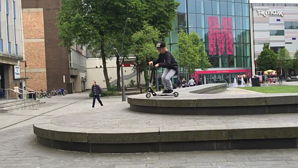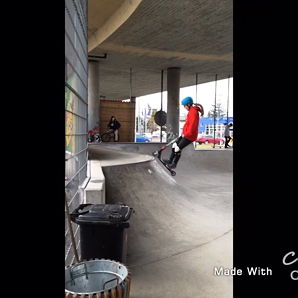 when I go for a fakie I cannot keep my balance and I have to hop to keep balance how do I fakie without having to hop so it looks cleaner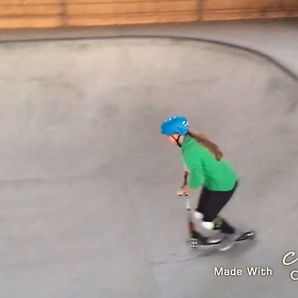 I end up with my scooter going 45 degrees to the ground, until the side of my deck scrapes 😓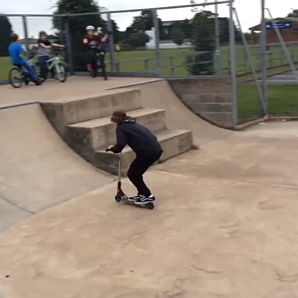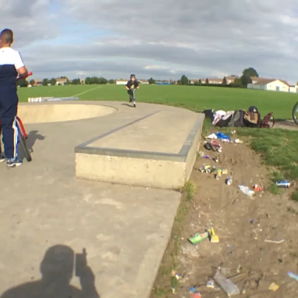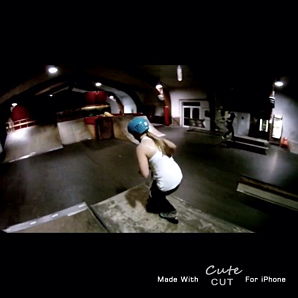 I can roll fakie but when I try to go forwards my scooter slips out from under me any tips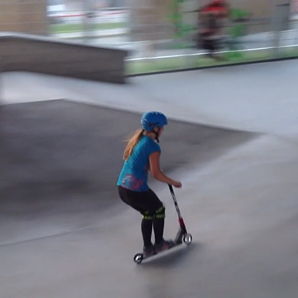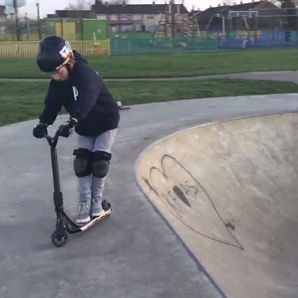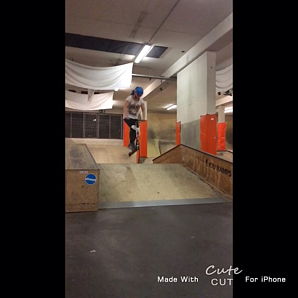 Go up the ramp and hop to 180 and then lift the back wheel up and down and hop out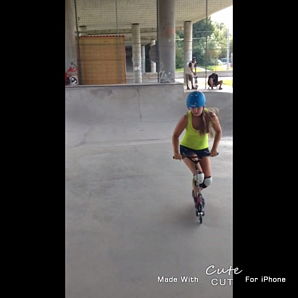 Look straight down at your fork and move your front wheel ?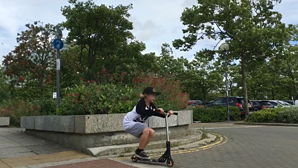 Any tips for balanceing?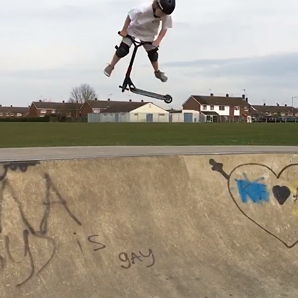 How long do you have ride backwards for it to be a fakie?
How do you jump that high?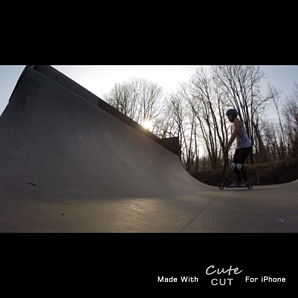 Sorry for asking a question rather than something on how to do a Fakie, but where would I go if I want to learn a new trick.Where do you go?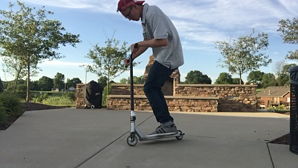 Any tips on how to barspin
how can i easily learn fingerwhip?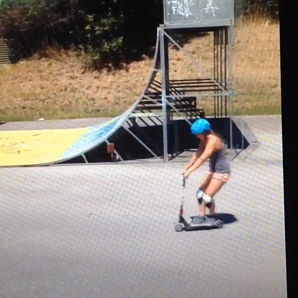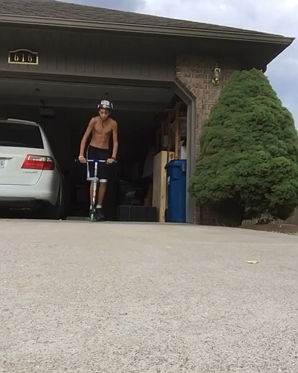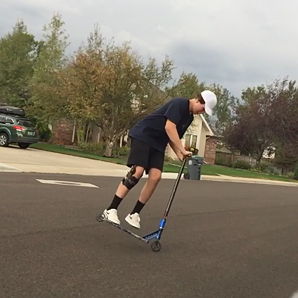 How do u do a tail whip?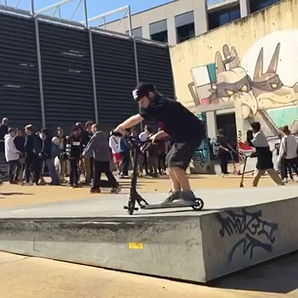 How do you keep your balance rolling backwards?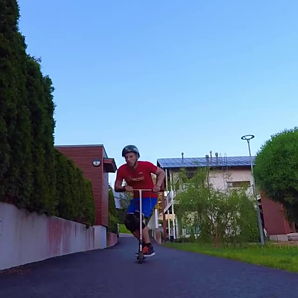 How to faker any tips?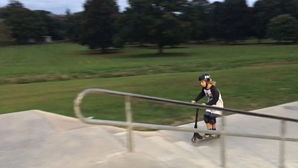 Hey in my fakie I can't keep balance would I work on that

I cant seem to keep my balance while doing it.I can't even 5 metres backwards, I need some help


If you don't like bouncing when your fakie and falling one way turn your wheel the other way?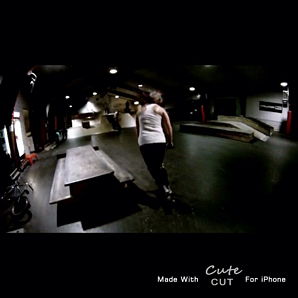 When you fakie start bouncing on your back wheel and 180 out?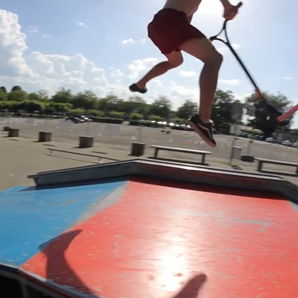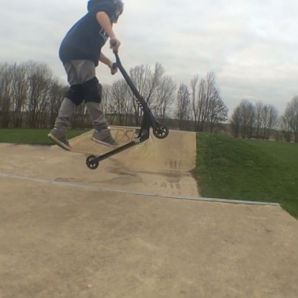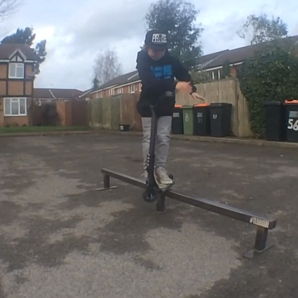 How can you fakie???


How long did it take you to do it?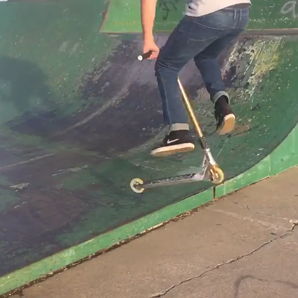 You do jump when you are in fakie for rest un balance?