Barspin
A 360° rotation of the handlebars around its own axis.
A great beginner's trick that can be built into hundreds of combos. Spin the handlebars 360 degrees in mid-air. This trick is easiest to learn either flat or out of the quarter. Make sure to identify your 'throwing' hand and your 'catching' hand beforehand.
1.
Practice the motion of the trick on the floor or with your front wheel hanging over a curb.
2.
Don't let go of the bars completely, you should simply pass your bars around.
3.
Jump as high as you can, keeping yourself balanced.
4.
At a comfortable height in the air start to pass your handlebars around with your throwing hand.
5.
Keeping your handlebars underneath you, let go of the bars at about 1/4 of the way around.
6.
Let the bars spin freely and have your catching hand ready. At this point your arms should be crossed over.
7.
Catch the grip with your catching hand when the bars are about 3/4 of the way around.
8.
Get both hands back on the grips and balance yourself for a smooth landing.


I can do the movement fast but not in the air what should I do?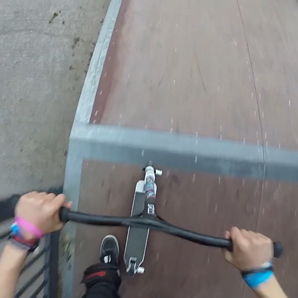 I can almost do a bar spin but half way the bar jabs me in the stomache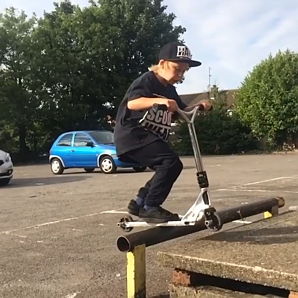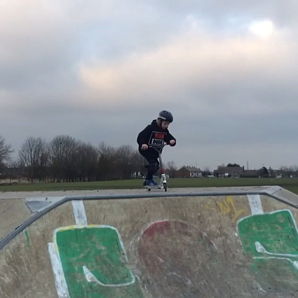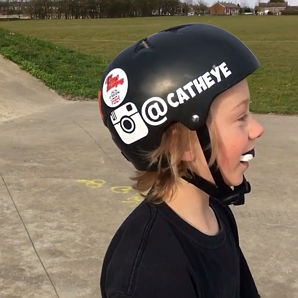 The scooter Dos not stay with me any advice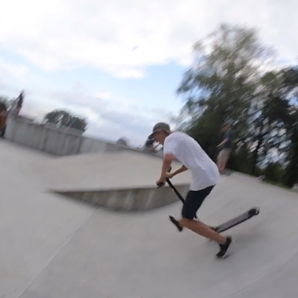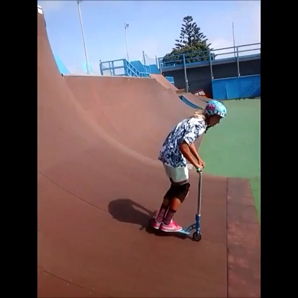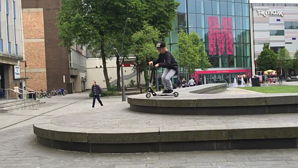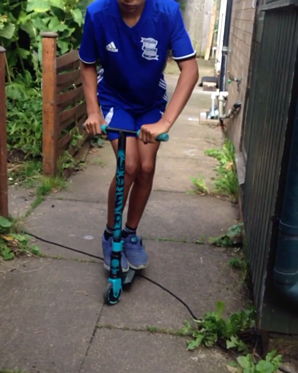 How to do tailwhip with scooter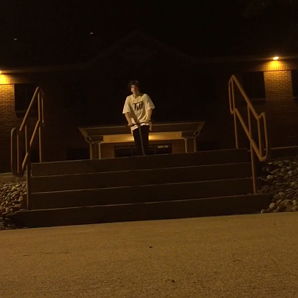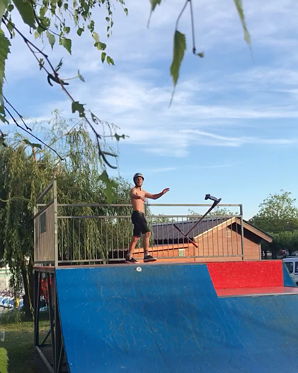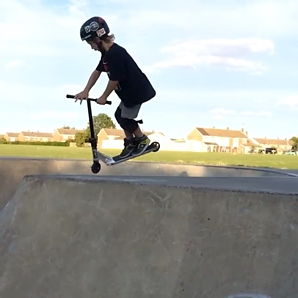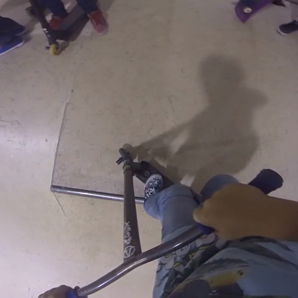 How can I spin the bar faster ?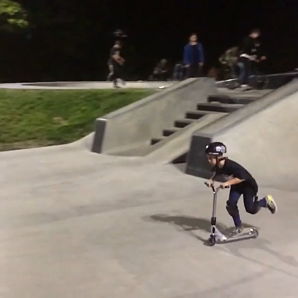 I can barspin flat but not on ramps On ramps i can pass it but not fast enough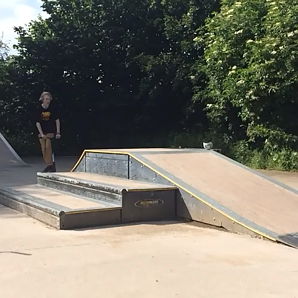 I can land bar spins but most of the time my bars hit my stomach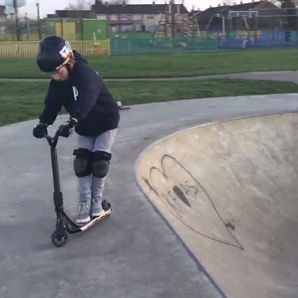 When doing the bar spin my feet come off I keep my hands on my bars and I do the bar spin but my feet come off any tips?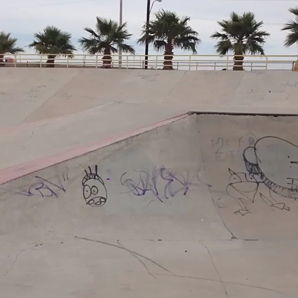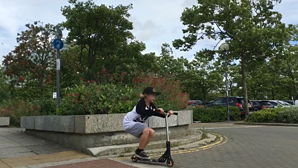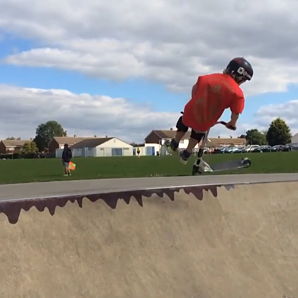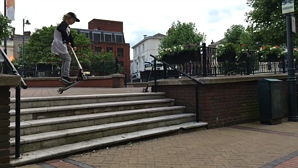 I having problem keeping my feets in the same position when im in the air and spinning the bar.... tips?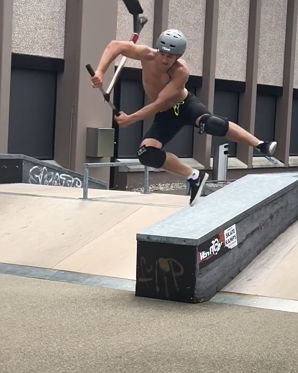 I can easily do the barspin motion but when i try it my back wheel stays on the ground or my feet come off?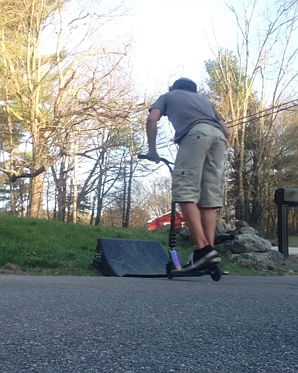 Hey guys I forgot how to barspin can you guys help me?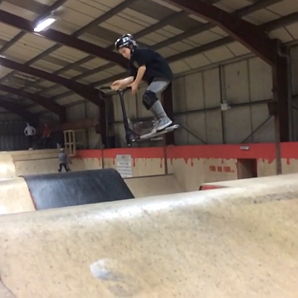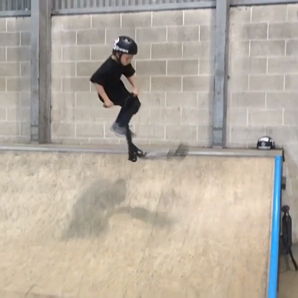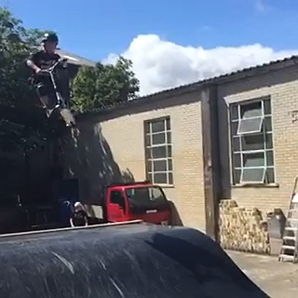 You Must Witz your Right or left Hand Spinn the bar in the air. I Hope i can help you Filme me when you have Ehre have you ?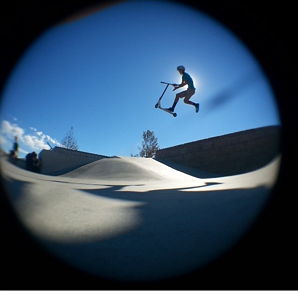 When I jump, it feels weird to let one hand off of the scooter.how can I practice this to help?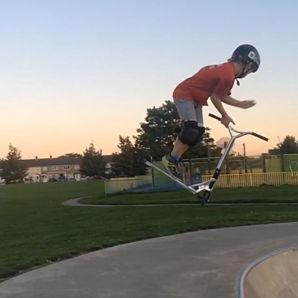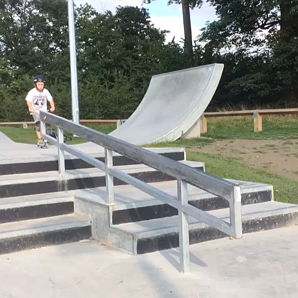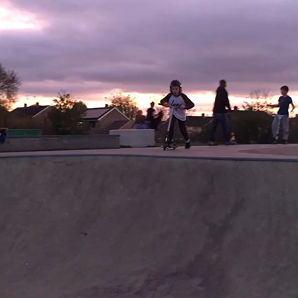 My feet just automatically come off, any Tips?
"As a beginner what should I do because when I twist my bars I don't know how and then I'll land and fall please help?"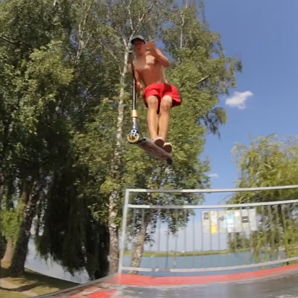 I can do barspins but In the air when I spin the bars I slam them so hard i jam my fingers can you help me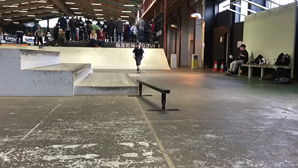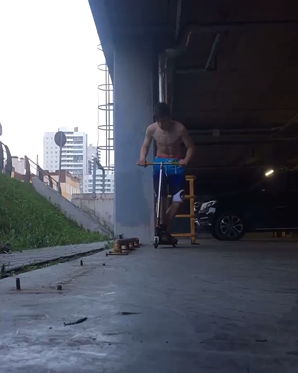 I can spin the bars fast on the ground with right hand movement but when I do it in the air I just hop spin it and take my hands off?help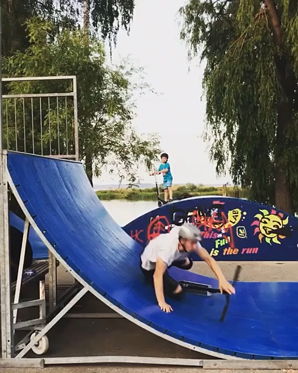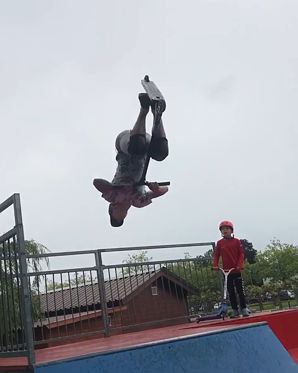 I can rotate the bars all the way and land but only on one foot any tips ?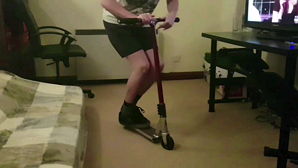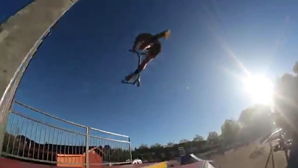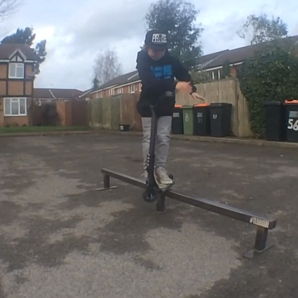 How do you stop your feet from coming off the deck, any tips and tricks?


I can do everything correctly except fully spin the bars 360 degrees while in the air. What do you think I should do?