Air
All tricks performed in midair.
Performed on a quarter pipe/half pipe, it's a 180 air above the coping. You can practice this trick by 'airing' below the coping first.
1.
Get plenty of speed for the quarter pipe, stay loose whilst approaching.
2.
Let your front wheel bonk off of the coping, this will keep you from hanging up on the coping.
3.
Whilst in mid‑air you have to spin 180 degrees, so turn your head and spot your landing to spin yourself around.
4.
The aim is to land just under the coping so that you can then pump the ramp and maintain speed.
5.
If you are hanging up then you haven't pulled out of the transition enough.
6.
If you are landing flat at the bottom then you have pulled out of the transition too much.
7.
When landing make sure you bend your knees and try to maintain your speed.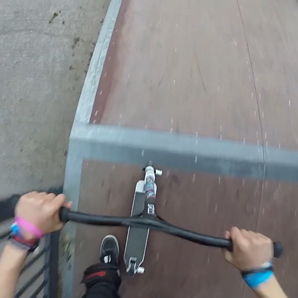 I try so many times, but I can't seem to get the air without landing at the top. Is there any way to fix it?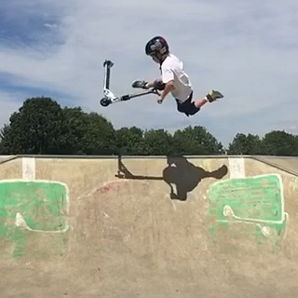 I trie to land a tail whip but I can't spin it fast enough. Any suggestions on how to make your deck spin faster on an mpg scooter thanks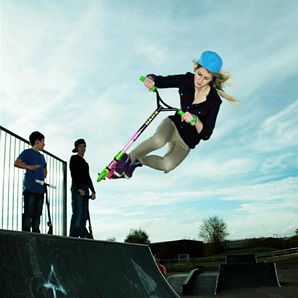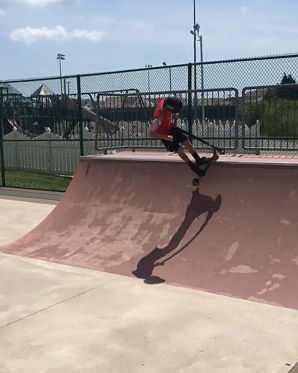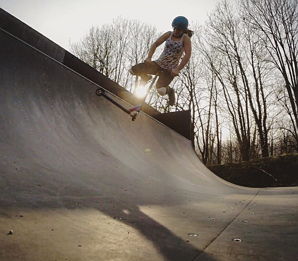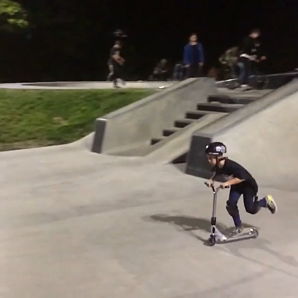 I can't seem to double whip flat. I can whip catch flat and I can double whip up a quarter and I can double whip air it's just flat.
I keep on clipping the top of the ramp on the way down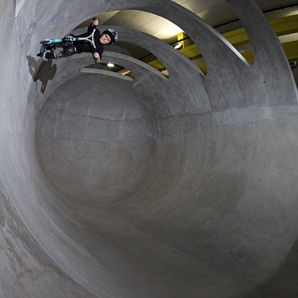 How do you spin in the air. I just go right over it

I just say ride fast and pull with your arms and let your legs fly up and jump hard and caught some air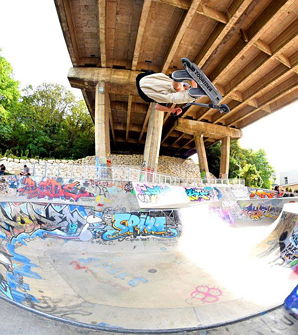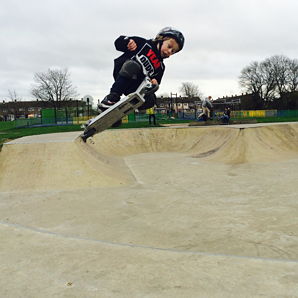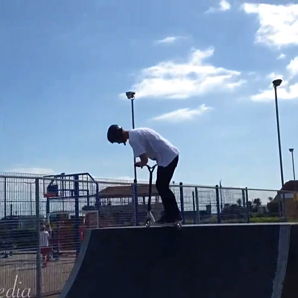 I can 180 about 3/4 way up the quarter but I can't air yet, any tips?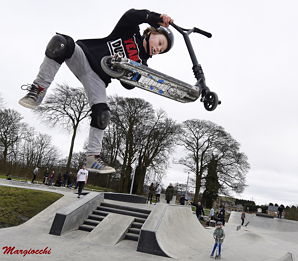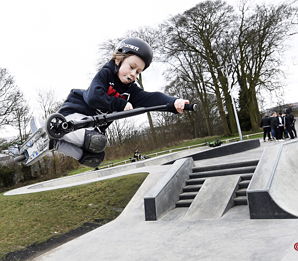 I'm scared of landing on the coping, will I?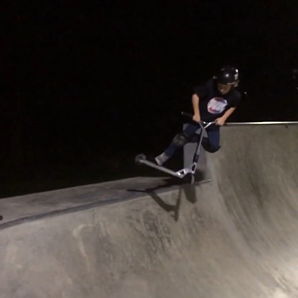 How do I do a nose manual I can do a normal one though?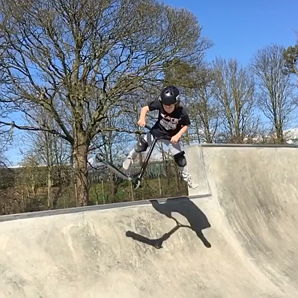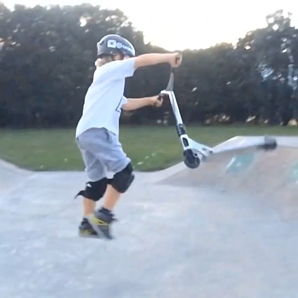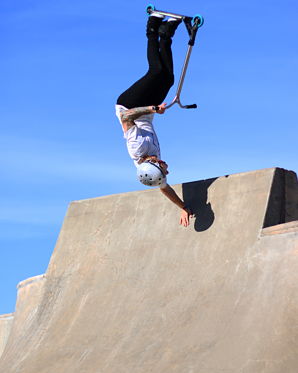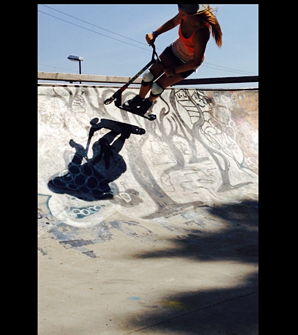 How do u do a bri flip every time I do it the deck always spins more then it needs to can someone help me?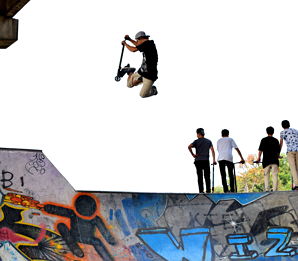 Fuck off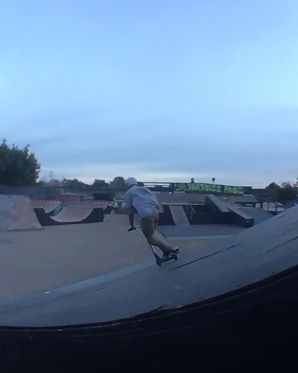 I can't go to as skate park no ramp what do I do?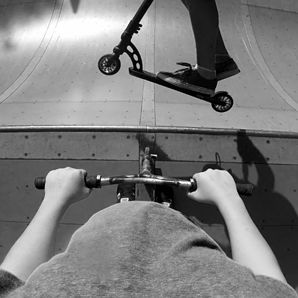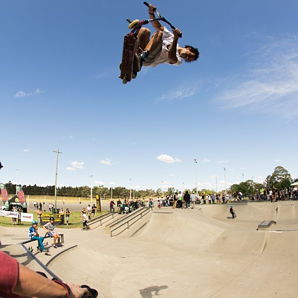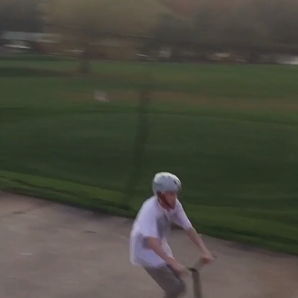 I don't have a ramp?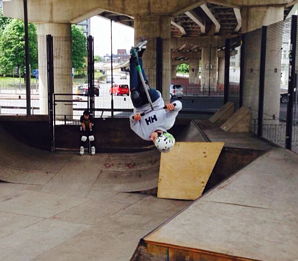 How do I get confident enough to do this??? I always overthink, please help.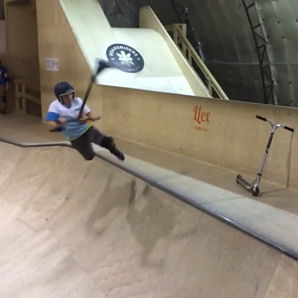 Any tips on a tailwhip?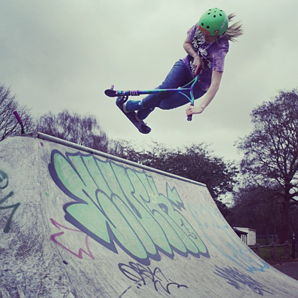 So I have ramp but can't ride it because my floor outside has lines does anybody no if I can buy a very thin piece of wood, metal(etc)?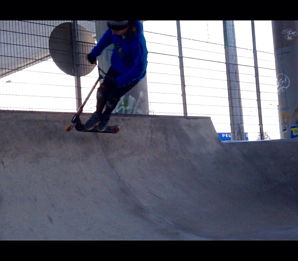 Any tips for a 360 I can get one foot on but not the other?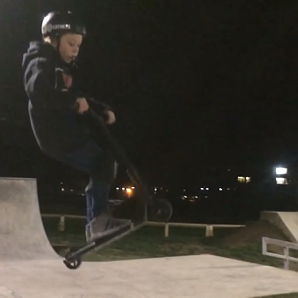 No I will not help you?

I can't get Air any ways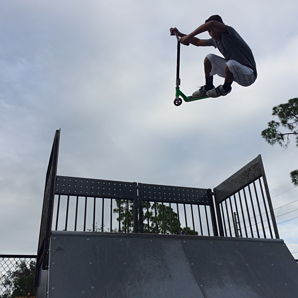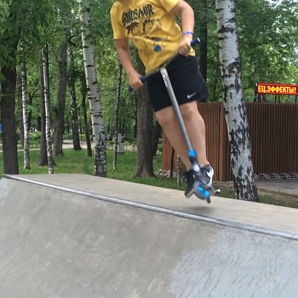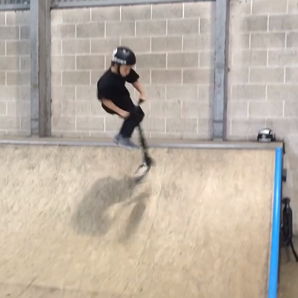 Guys I need help I try to tail whip but I cant jump and make it any tips?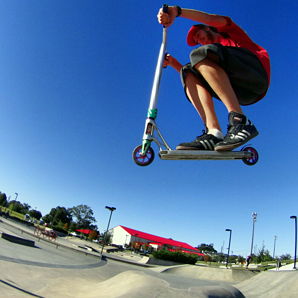 I really won't to tail whip a scooter but I just can't get enough air? any tips.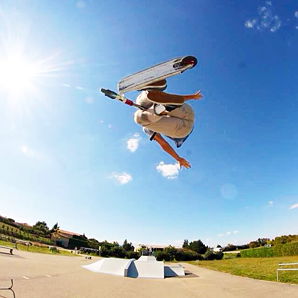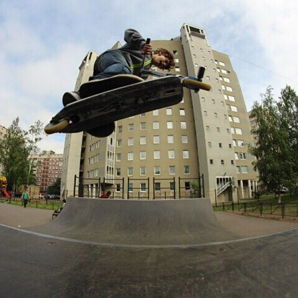 How to kick flip???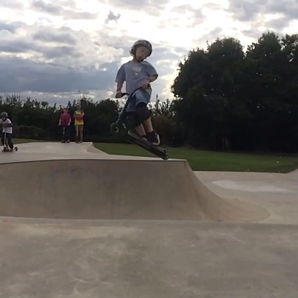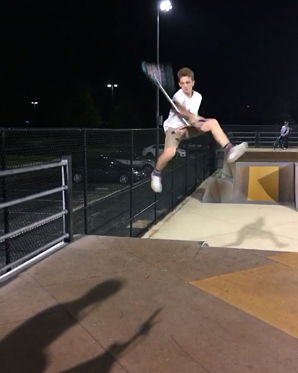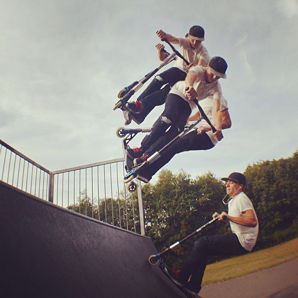 It's weird that I can 360 but not tail whip a scoot