180
A 180° rotation in midair and landing Fakie.
Half a rotation in mid-air, landing fakie. This is a great beginner's trick to learn, that I recommend you practice on a flat surface first.
1.
Hop nice and high, practice spinning 90 degrees first if necessary.
2.
Once you've hopped, use your shoulders and head to spin yourself around 180 degrees.
3.
You want to jump high enough so that you can regain balance before you land in fakie.
4.
Remember to keep your back wheel nice and high at all times, or else it will catch on the floor and stop your rotation.
5.
Land in fakie, then half‑cab or revert out.


I can do a 180 but don't know how to jump out of it help please?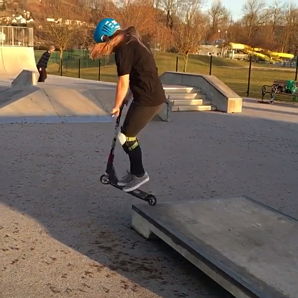 I can jump 180 but for some reason I don't roll fakie

I can only turn about 110 degrees and I don't know how to get a full 180 degree rotation down. Help please?!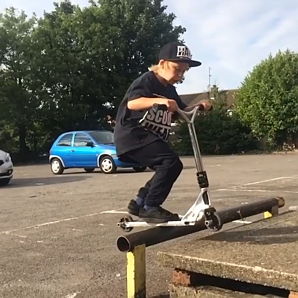 How do you rotate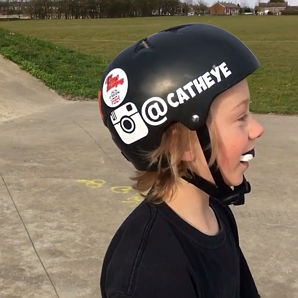 How can u not 180 I ride scooter and I can 180 on a bike as well 😂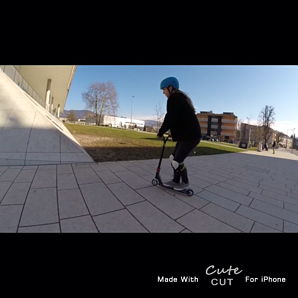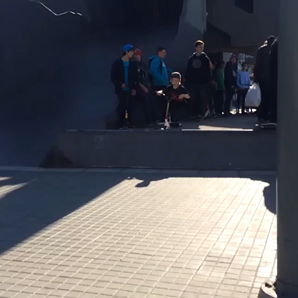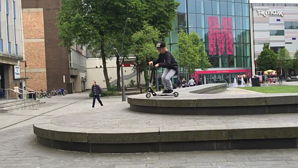 I jump and turn 180° degrees, but sometimes I loose my back foot or the scooter lands inclined to its sides. Any help?
I can't really find the confidence in doing this. Are there any tips that could help me?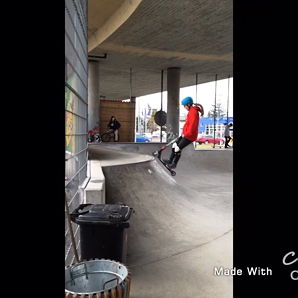 I cannot land fakie😟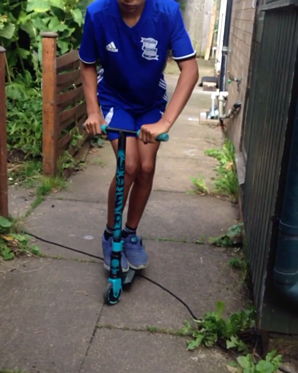 I can never seem to roll fakie, and I can't even jump 90 degrees, any help?

When I do a 180 I can only do a 90 I've done everything that you've told me PLZ help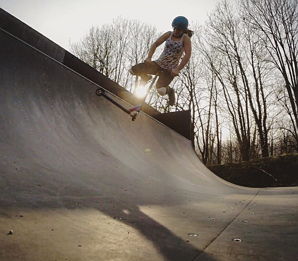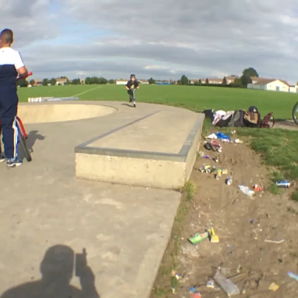 Im having a problem with 180, i am flying out of my bike when i do the turn, i dont know why its like im scared... Any suggestions?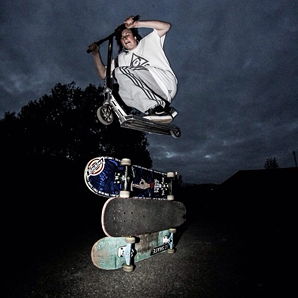 Bend your knees and swing your arms make sure you turn your head while doing the 180 and your body will follow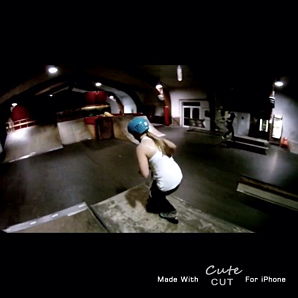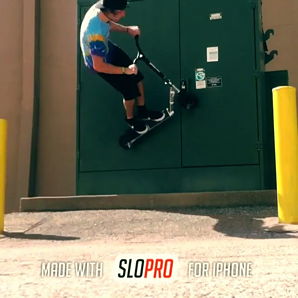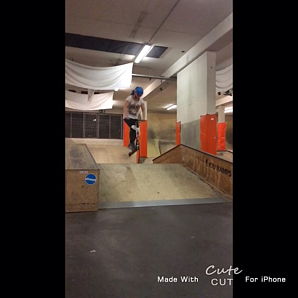 I can basically do it but my back wheel touches the ground why?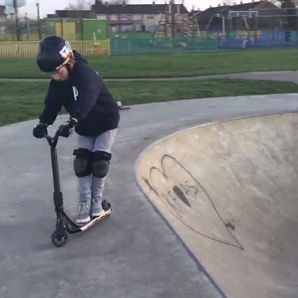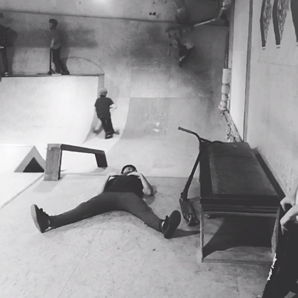 I can't turn when I jump can you tell me why?

I cant get around faster enough how to you spin in the air faster?😀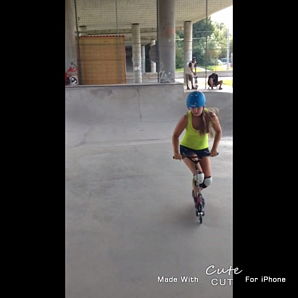 I'm looking 4 a good scooter for under 130£ what shall I get?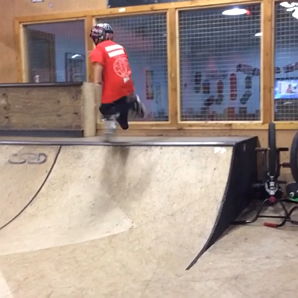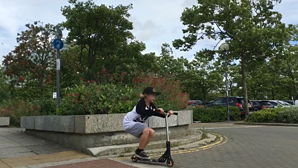 Wath do I do wen I land?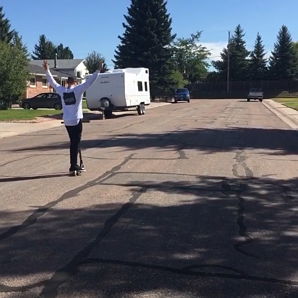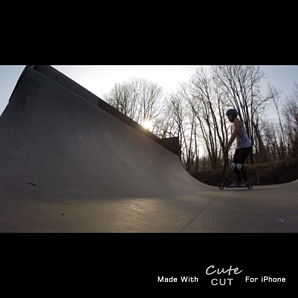 I can do a 90 degree turn and when I look behind myself I can only do an 85 degree turn. #help "?"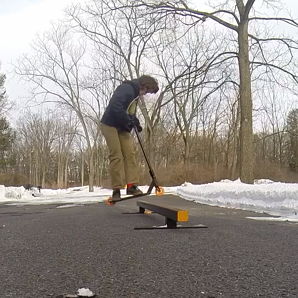 Whenever I try to do a 180 I usually only do a 90 or I do like a 160 and my front foot always comes off how do I fully rotate?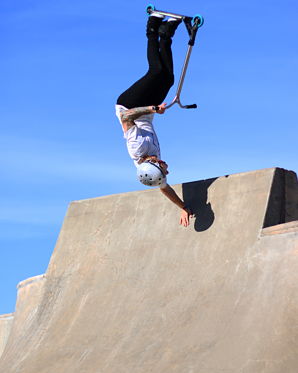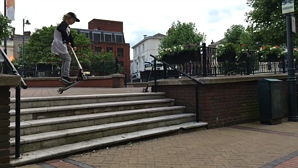 I can't 180 out of a fakie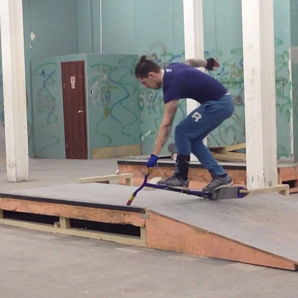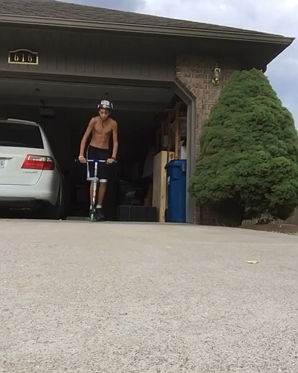 How do I do one flat?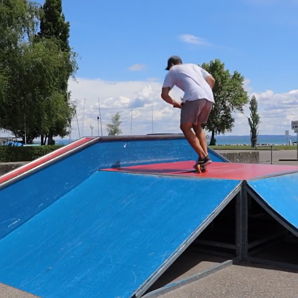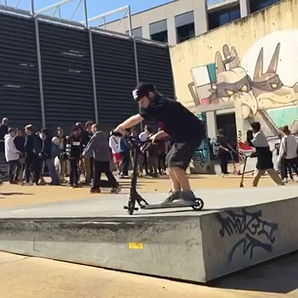 So when you get full rotation to jump out of it you have to do the same but kind of like turn the handlebars and then rotate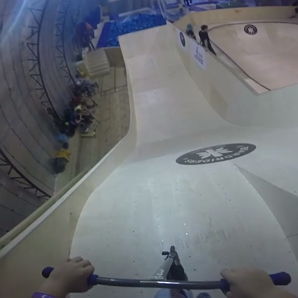 Should I spin front side or back side?



Just jump and twist?
How do I hop high enough?