Heelside Coleman Slide
A slide in which you place your palm on the road surface and go into a controlled drift, turning your board 90° to the direction of travel.
A move in which you place your palm (gloved) on the asphalt and go into a controlled drift, turning your bouard perpendicular to the direction of movement. To return to your original position, choose from a 180, switch or pendy.
1.
It's easiest to perform the coleman from a tuck, so place your front leg whichever way you find most comfortable, at about 45 degrees to the axis of the board. Your back leg should be parallel to the board, leaning on the edge or gas pedal.
2.
Once you're ready to perform the slide, bend your front leg at the knee, ending up with your leg parallel to the ground, standing on the entire foot. Turn your back foot on it's toe — you need to end up with either both your toe and heel on the board, or your heel hanging off — all with your foot laying on it's inner side. Also, move your back knee in front of your front leg shin, practically laying it down on the board.
3.
Place your hand on the ground, keeping most of your weight on your front leg, and turn your chest and shoulders perpendicular to your movement (make sure your support arm shoulders doesn't draw back, otherwise you'll be doing a 180 coleman), and push your back leg forward.
4.
Return to your original position by tucking your back leg and turning back your shoulders. When performing the trick, place your hand close to the board, so that your body remains over the board — otherwise, the slide will be hard to control.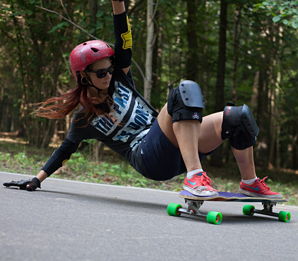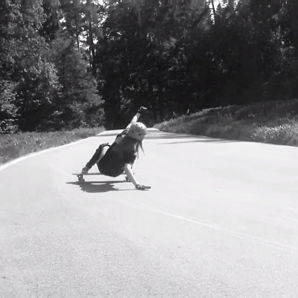 How important is speed for this slide?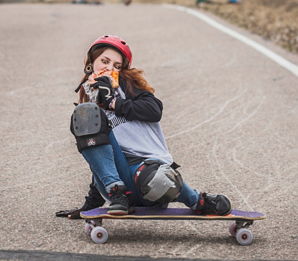 I'm having some trouble, I think it's because my wheels are ultrasoft, or should I just push my back leg harder. Or I could get new wheels.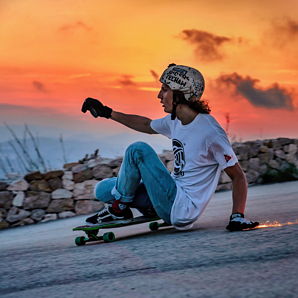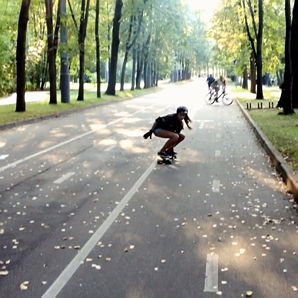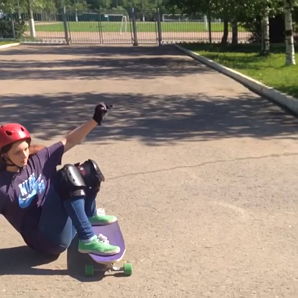 I have no idea where to start in order to learn how to slide. I have all the equipment I need, just don't know where or how to begin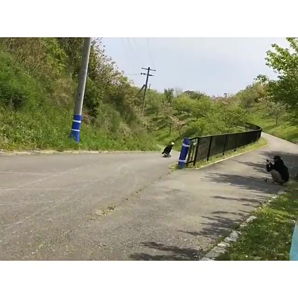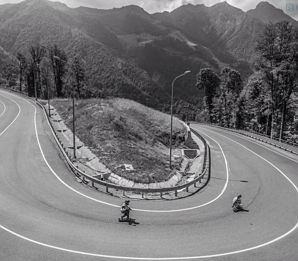 How do you position your back foot that way? My legs don't let me do that with my back foot. Any tips??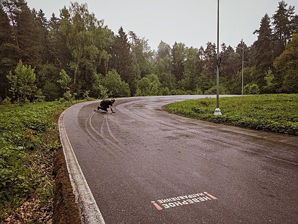 as of right now, all I do is slide my glove and turn deeper, I was wondering if my wheels are too soft, and about kicking my foot out hard?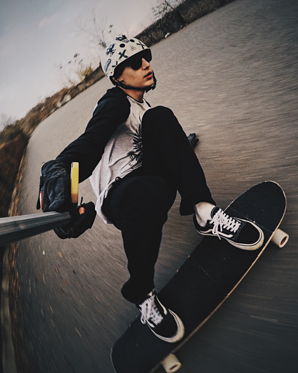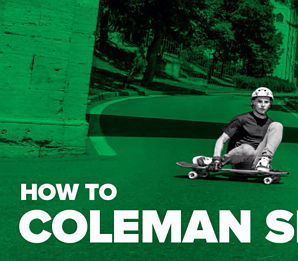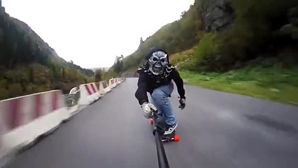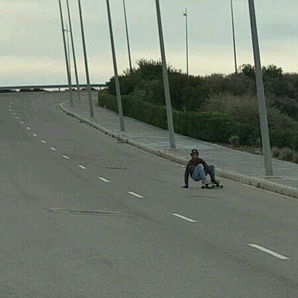 How much does wheelbase have affect?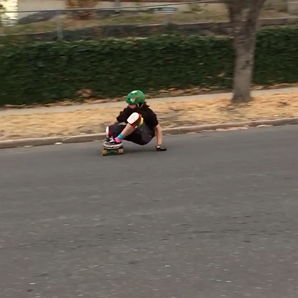 How can i make a coleman pendel slide
Every time I try my board goes 180 and I fall backwards. I tried leaning back further but the board just slid out. Any tips?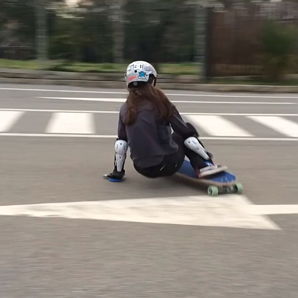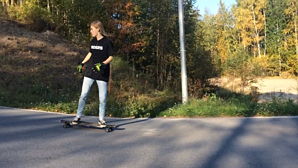 Could I do this trick on a large cruiser longboard?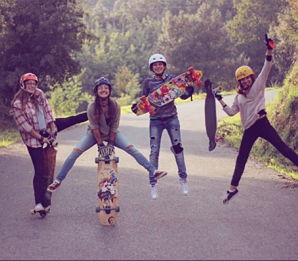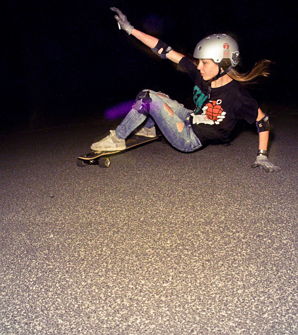 want to know how soft my wheels are because can't get my board to slide bought them in a store don't know the name theres no text on wheels?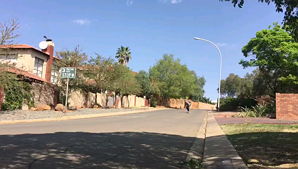 When I try sliding. The slide is very short what can I do bettet?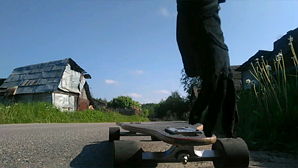 After you initiate the slide, do you still put pressure on your front heel or do you keep the board "even"?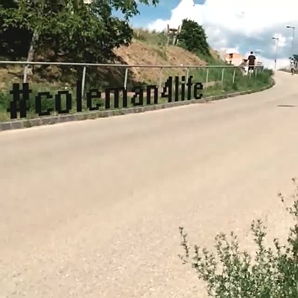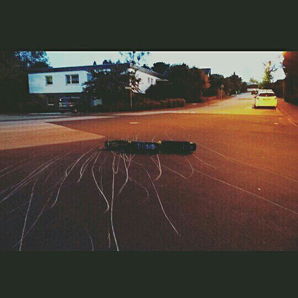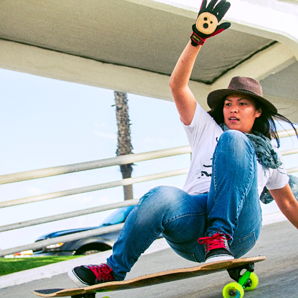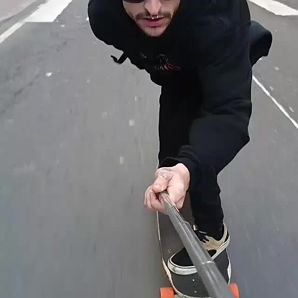 How do I go about initiating this While riding goofy, right foot forward left pumpyfoot?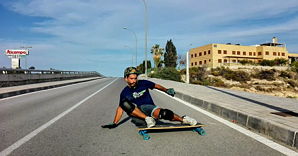 How do I go about initiating this While riding goofy, right foot forward left pumpyfoot?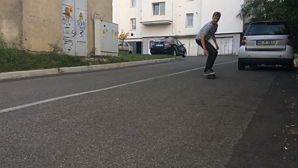 Okay so do I lean back first, placing my palms behind me or side? And how does my other hand help???? I need baby directions I'm Fairly New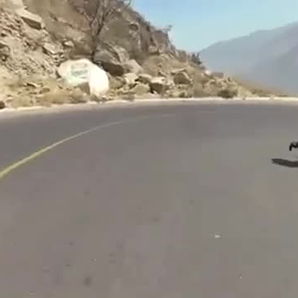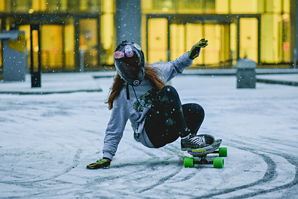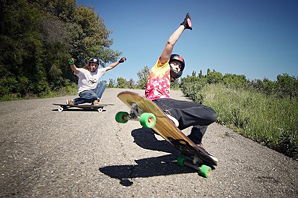 Hey I found a sandy spot really nice curve to practice sliding on I have a mecer bomber feet placement please help?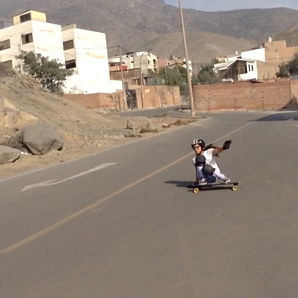 when I turn to make the coleman slide, instead of sliding my longboard just turns, what do I do wrong?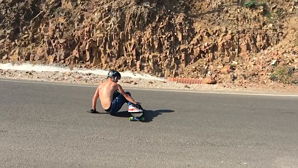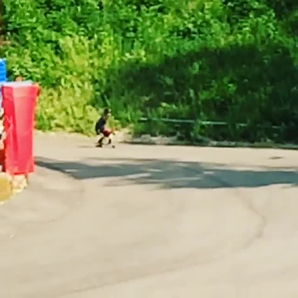 Is sliding more difficult on a dropdeck board?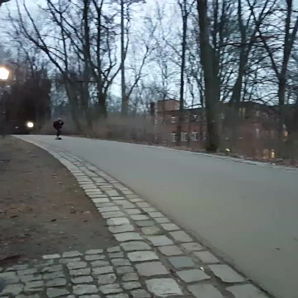 I can ride around 30mph but I get speed wobbles would precision trucks with double barrel bushings help with that?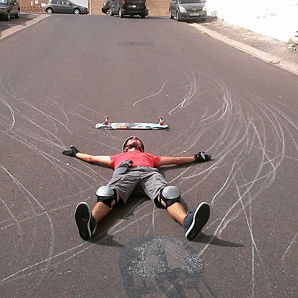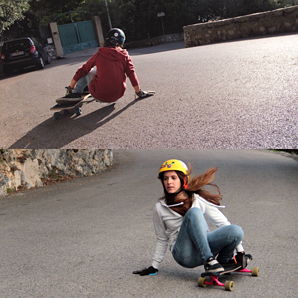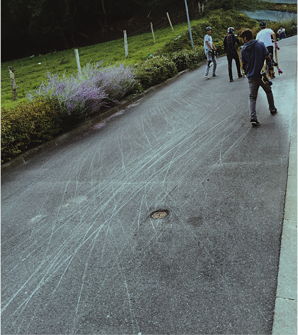 Why does my position feel weird and I normally just can't push out, I don't have any problems with toeside slides?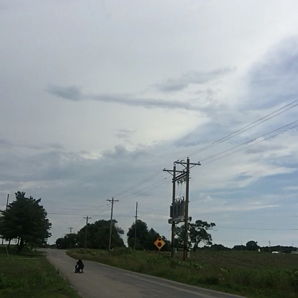 I'm having problems initiating it when I'm doing it heel side.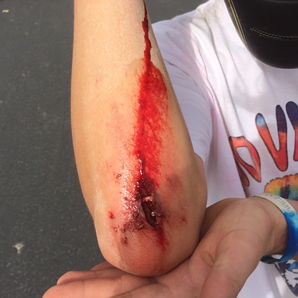 Will I lose traction with more ease on tight or loose trucks?