Downhill Tuck
A correct body position when your front feet is fully placed on the deck and your rear feet only stands on tiptoes, your knees are bent and hands are behind the back.
The goal of a good downhill tuck is to maximize your board stability and cut down on air resistance.
1.
Place your front foot closer to the front truck. It will be in charge of backside turning.
2.
Place your back foot on it's toe and lean onto the edge. It will be in charge of frontside turning. Have your back knee prop up against your front calve.
3.
Arch your back, place your chest on your leg. This stance will allow you to go into turns with ease.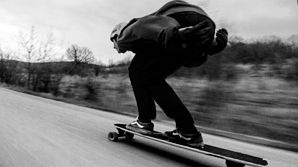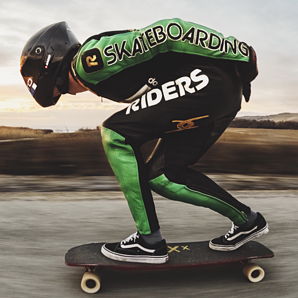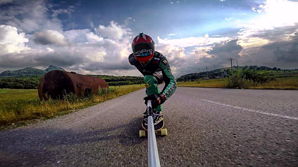 how do I improve my balance to make sure I don't fall off?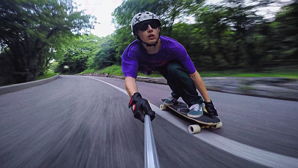 WHAT ARE THE BEST LOW DEGREE DOWNHILLING TRUCKS??? THEY MUST BE DROP THROUGH AND 180MM. (40°-42° 180mm drop through)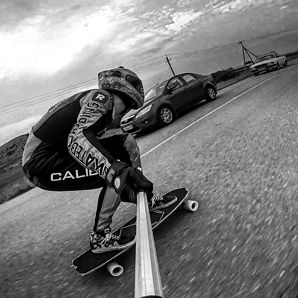 How can I turn with the downhill tuck??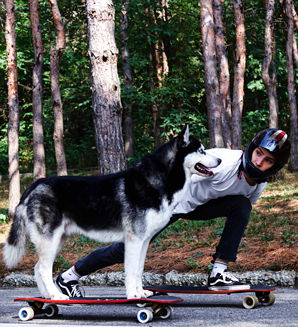 What's the easiest way to learn how to do a pivert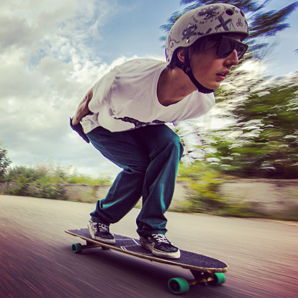 Bonjour les Ryder ! Je voulais savoir quel duretés de roue il faut pour commencer à faire du DH? Je suis en 78a pour l'instant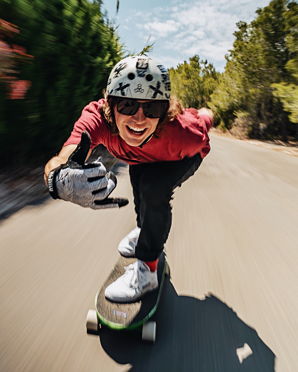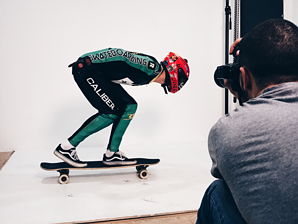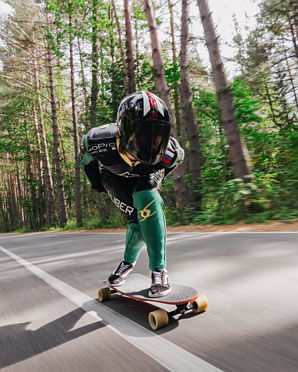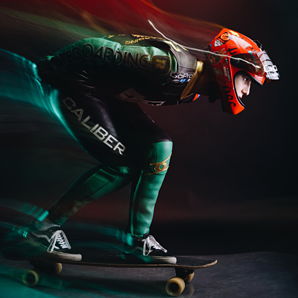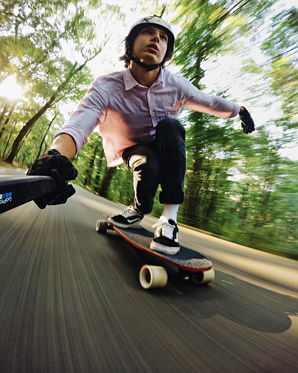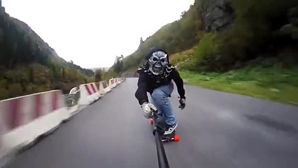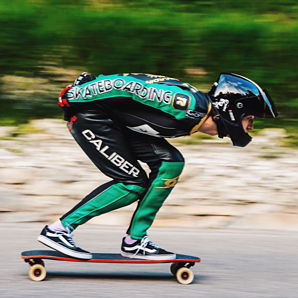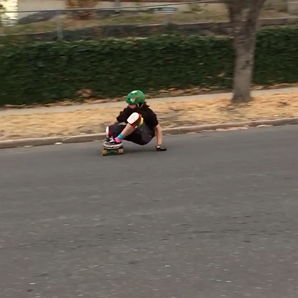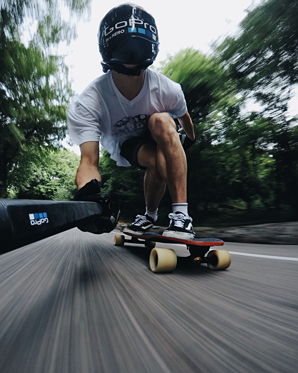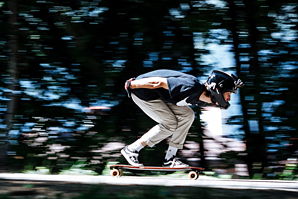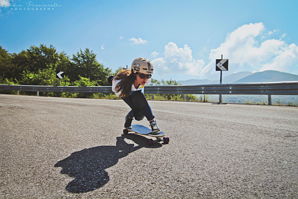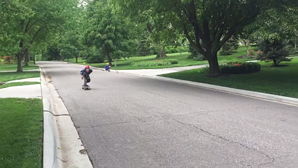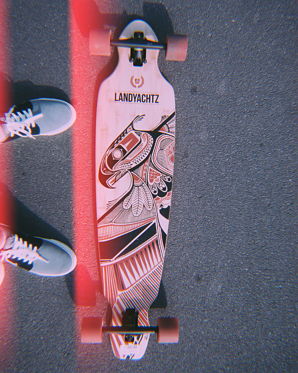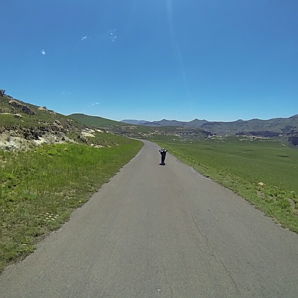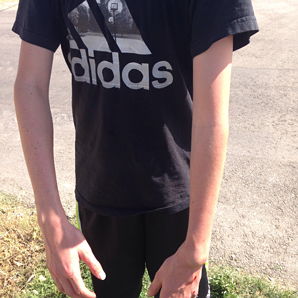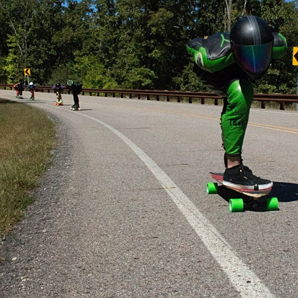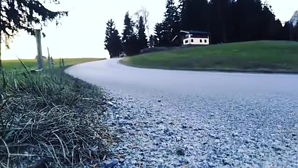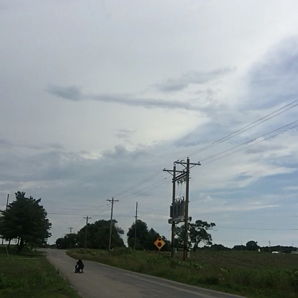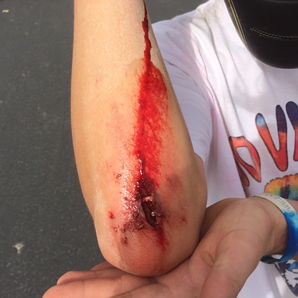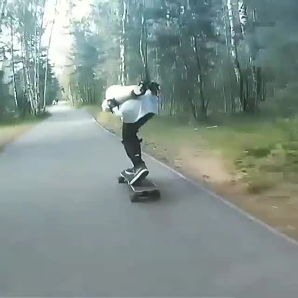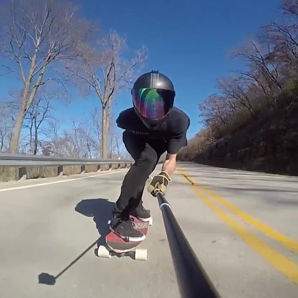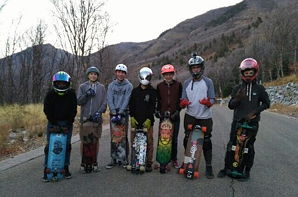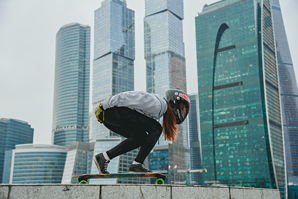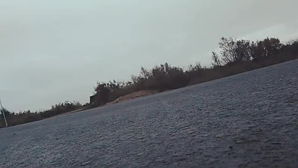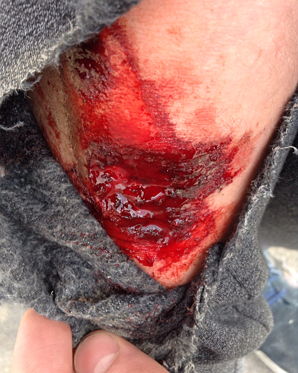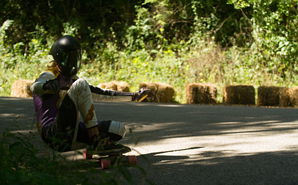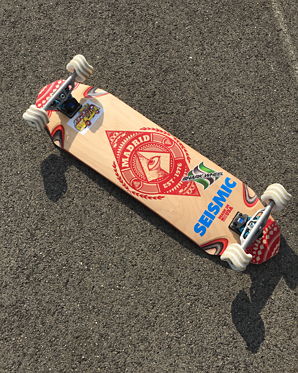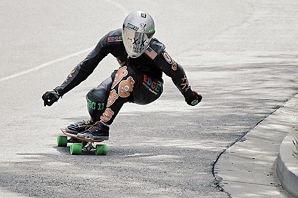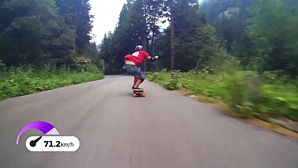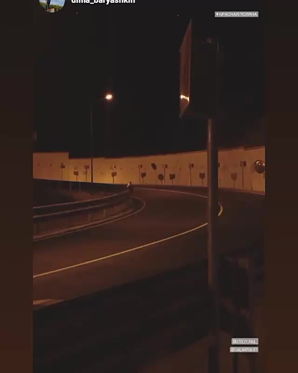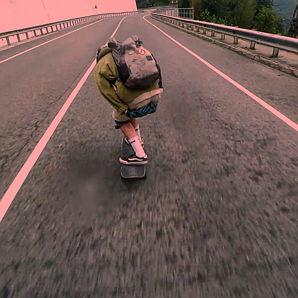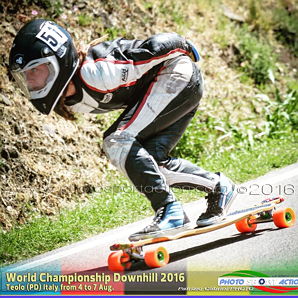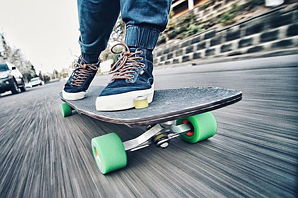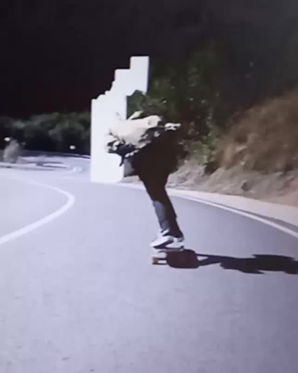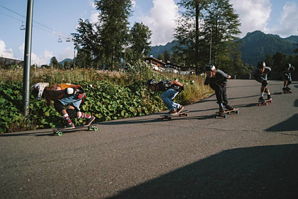 Lucas Araújo Rodrigues da Cunha