Nose Manual
Riding on two wheels on your front truck while the rear truck is lifted in the air.
Riding on two wheels, i.e. your front trucks. This trick requires routine practice, and will get better and better over time.
1.
Place your front leg on the nose, at a slight angle. You'll have to find the ideal position yourself, it depends on the shape of the board and length of the nose. The longer the nose, the more leverage you have and the easier it is to flip the board, and vice versa. So the longer your nose, the further away from the tip your foot should be.
2.
Your back leg is off the center of board, just enough to have your legs at shoulder or slightly wider than shoulder width. Your back leg will hold the board down and prevent it from toppling forward.
3.
Smoothly shift your frame and hips towards the front trucks and bend your legs slightly. Your frame is slightly turned in the direction of movement. Hold your balance with your frame and arms and try to keep your legs still.

Add how to do this trick on penny board?!

WHAT ARE THE BEST LOW DEGREE DOWNHILLING TRUCKS??? THEY MUST BE DROP THROUGH AND 180MM. (40°-42° 180mm drop through)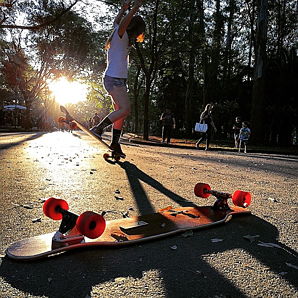 advice for doing this on a drop deck? (Landyachtz Switch) I'm have trouble with getting the tail to pop/the nose to go down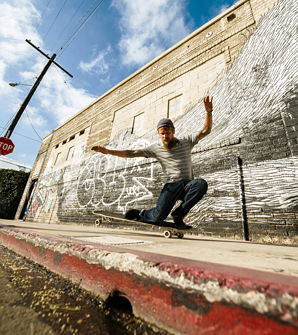 Which is the name your longboard?