Ghostride
In this trick you jump off the board while moving and jump back on again.
In this trick you jump off the board during movement, only to jump back on again.
1.
Feet are at shoulder width, between the bolts.
2.
Place your front foot in the center of the board, closer to the edge and perpendicular to your back foot.
3.
Back foot goes around the front leg and off the board. At this point you have to use your front leg to jump off the board and simultaneously push it forward, so that it continues riding alongside you.
4.
Your back foot ends up on the ground, while your front leg goes around it and back onto the board, with the back foot goining it shortly.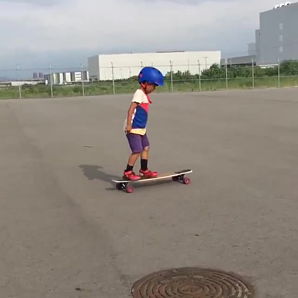 Is it still a ghost walk if you do more than one step on the ground ?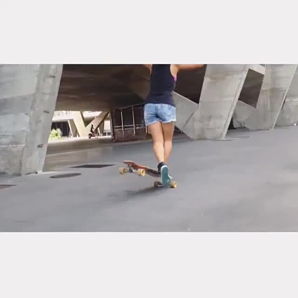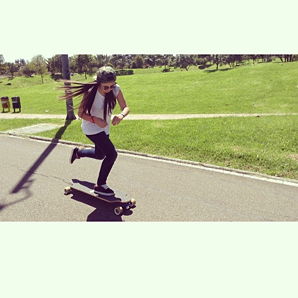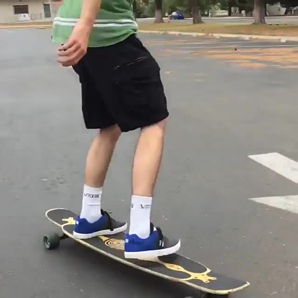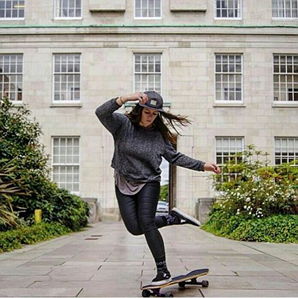 My board always stops when step off the board. What causes this?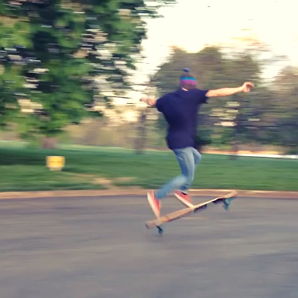 Is it still a ghostride if u change sides before landing?

If when you step off, you spin so that your back is to the board, then jump 180, and land back on the board, is it a ghostride 180?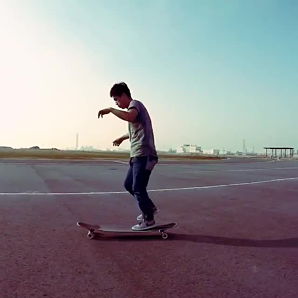 Whenever I go off my board to jump back on it again it either slows down or my foot gets in the way of my wheels.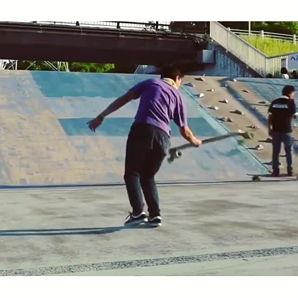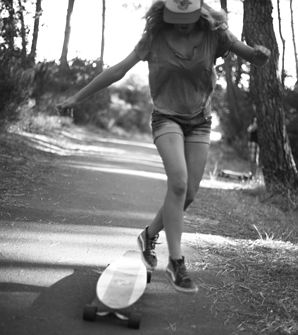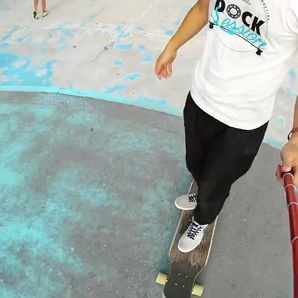 Any tips to do a ghost ride with a little speed ? I manage it when the board is not going too fast, but the moment it takes speed, I can't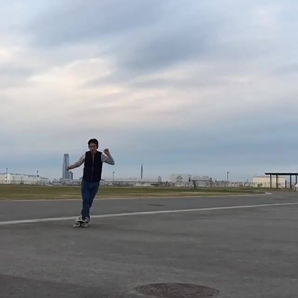 How do you step off the board while simultaneously pushing it forward?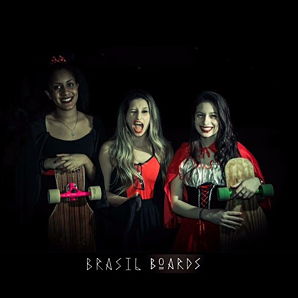 How do you pull back your foot without falling?

what city is that?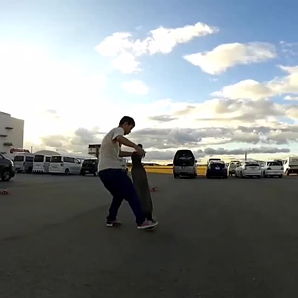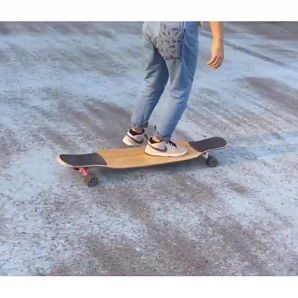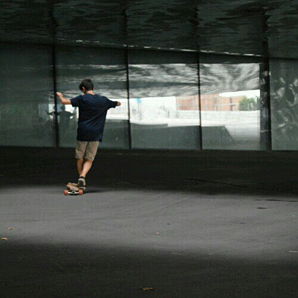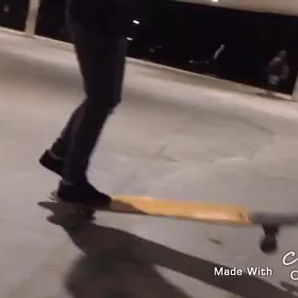 Is longboards better than skateboarding?