Truckdriver
A 360° rotation with barspin while in the air.
To do a truckdriver you'll have to spin a 360 while doing a barspin. You can't simply pull the bike in, as you won't be able to spin the handlebars. Doing a 360 from a truckdriver is a bit different — you knees must be near the seat at all times. Now let's move on to the truckdriver itself.
1.
Approach at an angle. Take off and pinch the seat. Look at 270°, but try to keep the bars in sight.
2.
After 180° spin the handlebars.
3.
At 270 catch the bars back and finish spinning the 360.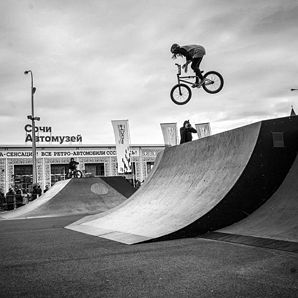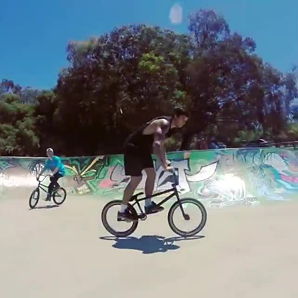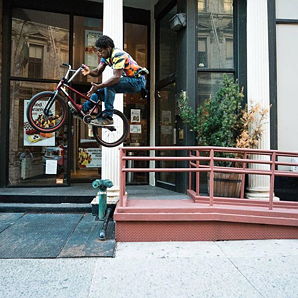 I always land at 270 and can't get that last 90 degrees, any tip?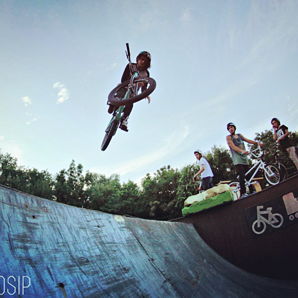 Do I keep my head turn the entire time and throw the bars or do I throw the bars and look at them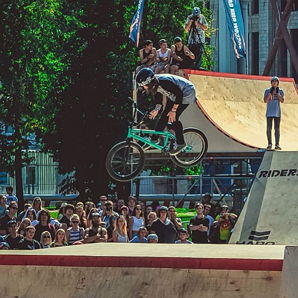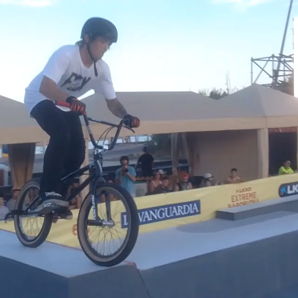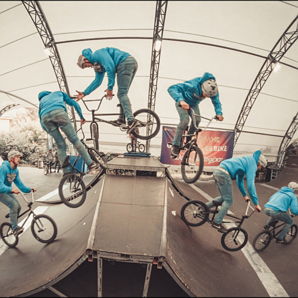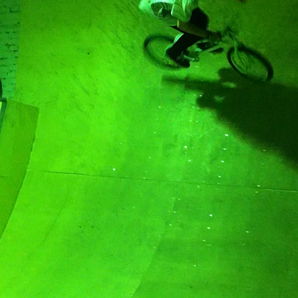 I don't get The 360 around, i tried to wait longer to throw my bar but then i fail at my barspins Anyone any tips ?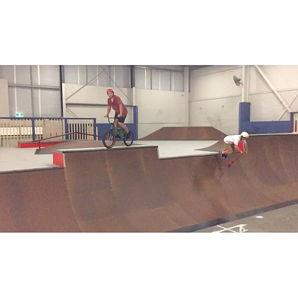 i do the bars and the 360 in same way. a 180 is done. but the 360 bar is very hard:/ any tips?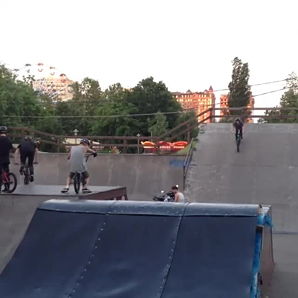 I can do 180 bars but I'm having trouble with body position. Win I 360 I suck up at 180. Win I lol my knees back I don't rotate 360. Help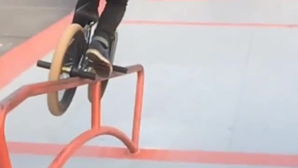 Try spinning a little faster or when you catch the bars try and force it to a 360

William Jose Rostran Alfaro
Chat en espańol porfa.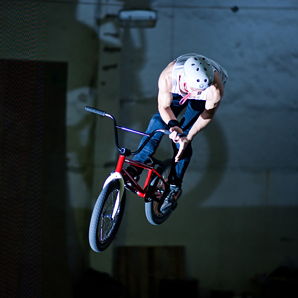 William Jose Rostran Alfaro
Cómo elevó mi buny